SPHP to Participate in World Breastfeeding Week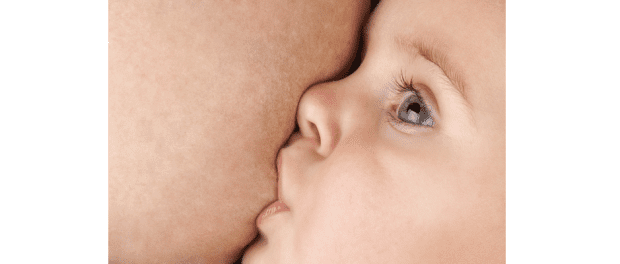 Ask any mother who has breastfed, and chances are she will share stories of struggles, of triumphs, of connections, and of joy. But, not every woman chooses to breastfeed, and others give up shortly after starting.
In recent years, the percentage of babies who start out breastfeeding in America has steadily increased, jumping 10 percent between 2004 and 2014. However, the Centers for Disease Control and Prevention report 60 percent of mothers stop breastfeeding sooner than they planned. Worldwide, only one in four infants is exclusively breastfed as recommended by the time they are 6 months old. Why does this matter? Because breastfeeding can help prevent hunger and malnutrition, and help reduce poverty.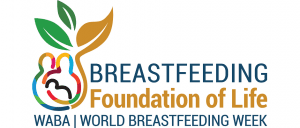 To help raise awareness of the benefits of breastfeeding, the World Alliance for Breastfeeding Action (WABA) will kick off World Breastfeeding Week on August 1. The annual campaign, focused on breastfeeding as the foundation of life, features events all across the globe designed to educate the public about this vitally important topic.
According to statistics compiled by the WABA, globally, there were 155 million children under 5 years of age stunted, 52 million weak or emaciated, and 41 million overweight. In low- and medium-income countries, babies who were breastfed had a 21-percent lower risk of death in their first year, compared with babies who were never breastfed. Breastfeeding also has proven benefits that last into adulthood.
"There are numerous studies that cite all the incredible health benefits of breastfeeding a baby, but the benefit we are most focused on is preventing obesity," said Erin Sinisgalli, director of St. Peter's Health Partners (SPHP) Community Health Programs. "There is outstanding research that directly links breastfeeding your baby to a healthier weight not just in childhood but extending all the way until adulthood."
St. Peter's Health Partners is proud to be hosting several events throughout the Capital Region during World Breastfeeding week, including at St. Peter's Hospital.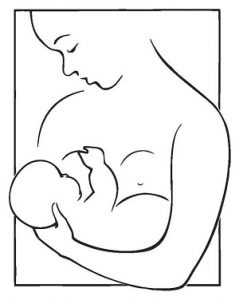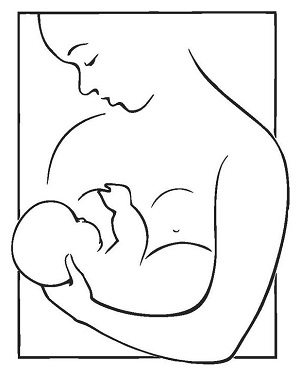 As the first hospital in the Capital Region to receive Baby-Friendly designation, St. Peter's Hospital has set the bar high when it comes to encouraging new mothers to breastfeed. Considered the gold standard in maternity care, the Baby-Friendly designation means that St. Peter's offers an optimal level of care for breastfeeding mothers and their babies. The hospital encourages skin-to-skin contact between the parent and baby within the first hours of the baby's birth, breastfeeding within the first hours of the baby's birth, and rooming-in for newborns. These efforts aim to encourage women to successfully initiate and continue breastfeeding their babies.
"We've seen first-hand how important it is for new mothers to have that nursing support early on," said Sandra Michael, RN, BSN, SNT, MST, CLC, manager of community integration and lactation services at St. Peter's Hospital. "Establishing a strong foundation while mom and baby are still in the hospital, and giving them tools and resources to draw from once they return home, really contributes to a healthy, sustained breastfeeding relationship."
During World Breastfeeding Week, St. Peter's Hospital will have a breastfeeding education display up along Main Street. There will be information about nursing during natural disasters, healthy snacks for picky toddlers, and a question and answer session with lactation staff.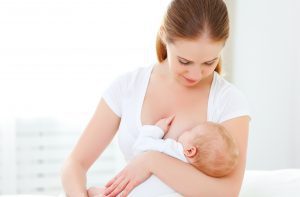 SPHP Community Health Programs is also proud to sponsor a Community Baby Shower and 1st Birthday Celebration at the Troy Baby Café. Located in the Commission on Economic Opportunity's Community Resource Center, the Troy Baby Café is one of two Baby Café USA sites locally, and 85 nationwide, that provide free, professional breastfeeding support in a relaxed and informal environment. The other Baby Café in our area is located within the Phyllis Bornt Branch Library and Literacy Center in Schenectady. Both were made possible through a Creating Breastfeeding Friendly Communities Grant from SPHP Community Health Programs.
"Breastfeeding is not easy, particularly for first-time mothers. While lactation specialists are available in the hospital to help a mom get started with breastfeeding after their baby is born, many women need additional help and support," Sinisgalli said. "The goal of a Baby Café is to give women a place to go for the resources, the help and the support they need to stick with it and continue breastfeeding until their baby is at least one year old. Baby Cafés allow new moms to get this kind of one-on-one help from a lactation specialist in a relaxed, supportive environment all at no cost to them."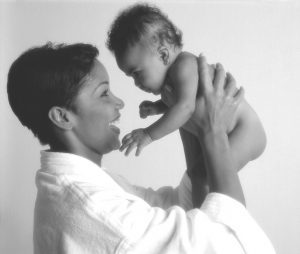 SPHP offers lactation and breastfeeding support services at St. Peter's Hospital. For more information on services at St. Peter's Hospital, please call 518-525-1400.
During World Breastfeeding Week (Aug. 1 – Aug. 7), SPHP proudly sponsors the following events:
Wednesday, August 1
Troy Baby Café from 12:00 – 2:00 p.m. (2328 5th Avenue, Troy, NY 12180)
Friday, August 3
Thursday, August 2
Whitney Young Health WIC & St. Peter's Hospital Baby Shower & Fun Walk from 11:00 – 2:00 p.m. (920 Lark Drive, Albany, NY 12207)
Friday, August 3
St. Peter's Hospital Breastfeeding Education Display
Breastfeeding during natural disasters, healthy snacks for picky toddlers, and Q/A with lactation staff
Main Street, St. Peter's Hospital
(315 S. Manning Boulevard, Albany, NY 12208)
Community Baby Shower and Troy Baby Café 1st Birthday Celebration from 12:00 – 2:00 p.m. (2328 5th Avenue, Troy, NY 12180)
Tuesday, August 7
Schenectady Baby Café from 11:00 a.m. – 2:00 p.m. (948 State Street, Schenectady, NY 12307)
Free breastfeeding class: 6:00 p.m. to 9:00 p.m. at St. Peter's Hospital
*Registration required, call 518-525-1388