LiveSmart: Opioid Addiction a National, Local Crisis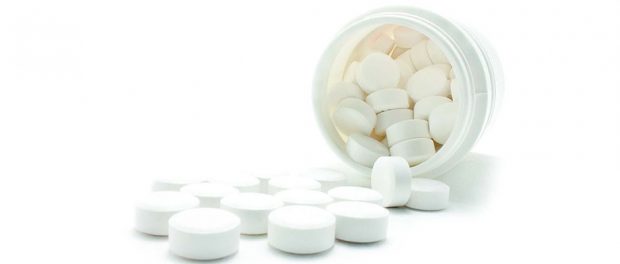 [This piece was written by Patrick Carrese, executive director of behavioral health services, Albany Acute Division, St. Peter's Health Partners.]
The opioid prescription and heroin epidemic plaguing the United States continues to be an ongoing focus of community, state and national leaders. Despite concerted efforts to draw attention to the epidemic and marshal the necessary resources to combat the disease of addiction, the scope and scale of our latest national drug crisis increases with each passing day.
Statistics from the U.S. Department of Health and Human Services indicate the health and social cost of addressing prescription opioid use disorder reached $55 billion in 2016, with an additional $20 billion in emergency department and inpatient hospital care costs to treat opioid poisonings. Those numbers don't take into account the human toll, however, with opioid addiction resulting in the deaths of more than 52,000 Americans.
In New York state, overdose deaths reached a record high of 825 in 2014, an increase of more than 23 percent from the previous year and nearly 25 times the number from 2004. It is clear the epidemic only continues to grow.
Timely access to desperately needed substance abuse treatment continues to be a major barrier in our communities. St. Peter's Health Partners (SPHP) is working with the Alliance for Better Health, along with a number of community-based providers including Catholic Charities, to improve our collective response to the substance use disorder needs of the patients and families we serve.
Key, first-line responses to address the epidemic include:
Improve immediate access to medication–assisted treatment in traditional substance use disorder treatment programs.
Expand medication management in the primary care networks in our communities.
To meet those goals, St. Peter's Addiction Recovery Center (SPARC) is working to introduce new and innovative models of care to the Capital region, in conjunction with its community partners. Spearheaded by Dr. Melissa Weimer, DO, MCR – SPHP's new Chief of Behavioral Health and Addiction Medicine for the Albany Acute Division, and the Medical Director for SPARC – these new models of care assist patients by:
Reducing barriers to receiving medication-assisted treatment.
Connecting patients to a range of services vital to their ability to remain actively engaged in substance use disorder treatment.
Interrupting the progression of the disease by providing immediate symptom relief.
Keeping them safe, while supporting their efforts to move towards early recovery.
The heroin and opioid epidemic has cut short the lives of so many in the Capital District, leaving behind devastated families and communities. Recovery is possible with the right combination of targeted treatment and comprehensive social supports.
More than 5,000 people with drug and alcohol problems are treated each year at SPARC's eight Capital Region locations. All SPARC services are provided with complete confidentiality. For further information on all of our services, call (518) 452-6700.