LiveSmart: Regular Screening Critical in Preventing, Treating Colorectal Cancer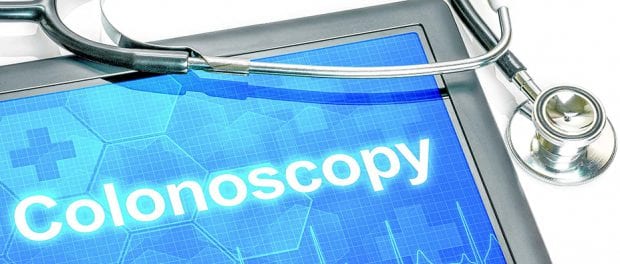 [This piece was written by Anne Lawton, RN, community liaison, St. Peter's Hospital Cancer Care Center, who is also a facilitator of The Butt Stops Here tobacco cessation program.]
March is Colorectal Cancer Awareness month and a perfect time to learn more about colorectal cancer and recommended screenings. Colorectal cancer is the second most common cancer diagnosed in New York state. The good news is, if found early, colorectal cancer can be successfully treated.
Colorectal cancer is most often diagnosed in adults over the age of 50, though more and more young people are being diagnosed. As such, the American Cancer Society recommends screening starting at age 45. The United States Preventive Services Task Force recommends screening start at age 50, as does the American Society of Colorectal Surgeons.
The correct age for you to undergo screening is a conversation for you to have with your physician, but should start no later than age 50. Certain people have a higher risk for colon cancer, including those of African American descent, and should be screened earlier. Other individuals at increased risk include those with:
A personal or family history of colorectal, breast or ovarian cancer.
A history of Crohn's disease, ulcerative colitis or inflammatory bowel disease (IBD).
A personal or family history of colon polyps.
Certain genetic mutations.
In some cases, screening can find precancerous growths and remove them, preventing colorectal cancer from even starting. Most colorectal cancers start as a polyp and polyps are removed during a colonoscopy. The single biggest modifiable risk factor for colorectal cancer is the lack of screening.
Screening options to review with your health care provider include:
A colonoscopy every 10 years. With this test, a doctor uses a thin, lighted camera to examine the colorectal areas. A colonoscopy screening has the potential to reduce death from colorectal cancer by 60 to 70 percent.
Virtual colonoscopy uses special X-ray equipment to produce a series of pictures of the colon and rectum.
FIT, Cologuard or Guaiac testing annually. Both polyps and cancer can cause bleeding, even in tiny amounts, so these tests are designed to detect microscopic blood levels.
Stool DNA detects blood in the stool, as well as DNA markers found in colorectal cancers and precancerous tissues.
Colorectal cancer screening is covered by insurance but, if you do not have insurance, the Cancer Services Program of the Greater Capital Region can help. They offer free screenings to eligible women and men throughout the year. Visit http://www.sphp.com/csp for a list of upcoming screening events, or call them at 518-525-8680.
At St. Peter's Cancer Care Center, we take pride in offering a treatment approach that is patient-centered and supported by a multidisciplinary team for treatment planning. St. Peter's Hospital was named one of America's Best Hospitals for Cancer Care by the Women's Choice Award in 2017 and 2018.
If you have questions, please call St. Peter's Hospital Cancer Care Line at 518-525-1827.