LiveSmart: Safety Tips for a Fun and Happy Halloween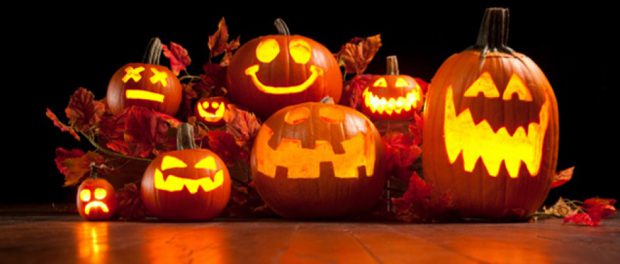 [This piece was written by Diane Tenenbaum, MD, of St. Peter's Children's Health Center.]
Next Monday is the big night! Your little fairies, Ghostbusters, and Jedis are likely already on edge, anxiously awaiting Halloween and the attendant parties and trick or treating. Before you head out, though, a few simple precautions can make sure everyone has a safe and fun time.
Safety Begins at Home
• First off, don't forget your pets during trick-or-treating. For some pets, an evening of non-stop doorbell ringing and knocking on the door can be scary and stressful. It is best to keep them away from the front door, as well as the treats you are handing out. Visit https://www.aspca.org and search "Halloween" for additional tips.
• Small children should never carve pumpkins. They can draw a face with markers, then parents can do the cutting.
• Opt for a battery-powered tealight to illuminate your pumpkin instead of a candle.
• Keep your front yard clear of hoses, toys, bikes and other obstacles.
• Have the outdoor lights working.
On the Trek for Treats
• Plan costumes that are bright and reflective and don't allow for entanglements or contact with flame.
• Only buy costumes with labels saying they are flame-resistant. Review "stop, drop and roll" in case of fire.
• Think twice before allowing simulated knives, guns or swords.
• Teach children how to call 9-1-1 (or their local emergency number) if they have an emergency or become lost.
• A parent or responsible adult should always accompany young kids.
• If your older children are going alone, plan the route and set a time for them to return home.
• Only go to homes that you know and have a porch light on. Never enter a home or car for a treat.
• Don't approach or pat strange dogs that might be outside.
Because pedestrian injuries are the most common injuries to children on Halloween, remember:
• Carry flashlights with fresh batteries for all children and escorts.
• Stay in a group on well-lit streets and sidewalks.
• Don't assume the right of way. Motorists may have trouble seeing pedestrians – just because one car stops doesn't mean others will!
Keeping it Healthy
• Have a good meal beforehand to discourage youngsters from filling up on treats.
• When the kids return, throw away any spoiled, unwrapped or suspicious treats.
• The American Academy of Pediatrics (AAP) recommends that children ages 5 and younger should not be allowed hard candies. For that group, hard candies are the number one food choking hazard to result in an emergency room visit.
• Be sure to give teeth an extra-good flossing and brushing that night to remove sugars and decrease the opportunity for decay.
St. Peter's Children's Health Center, 1092 Madison Avenue, Albany, offers a complete range of services for children from newborns to age 18. Services include well-child routine care, sick-child exams, school and camp physicals, sports physicals, immunizations, health maintenance and education and access to other hospital services and referrals to specialists. Call 518- 525-2445 for more information or an appointment.