LiveSmart: Parents Should Discuss Bladder, Urinary Tract Disorders with Their Child's Pediatrician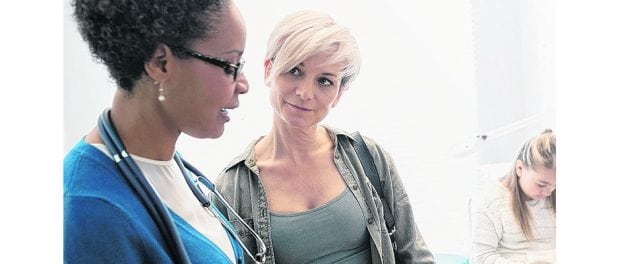 [This piece was written by Mark Osborn, M.D., Chief of Pediatrics for St. Peter's Hospital, and a provider with St. Peter's Children's Health Center.]
Bladder and urinary tract disorders in children are usually not at the top of most parents' list of questions and concerns when visiting the pediatrician. However, many families struggle with these issues on a regular basis.
Primary enuresis, or bedwetting, is one of the most common disorders, and is one that many families are reluctant to discuss. The history is often that a child, boys more often than girls, is toilet trained in the daytime, but continues to wet on a frequent basis while sleeping.
These children are often very deep sleepers, and are not awakened by the urge to void. The large majority of kids do eventually outgrow nighttime enuresis, usually by puberty. Your pediatrician is the best person to help diagnose and navigate strategies to address this condition.
The American Academy of Pediatrics reports that approximately two percent of boys and eight percent of girls experience at least one urinary tract infection (UTI) by 10 years of age. Nearly all UTIs are caused by bacteria that enter the opening of the urethra and move into the urinary bladder and, if left untreated, possibly into the kidneys.
Where UTIs in infants and toddlers between two and 24 months of age are concerned, parents should look for signs including:
Fever
Vomiting
Diarrhea
Abdominal Pain
Lethargy
Four-smelling Urine
With older children, the most frequent signs of a UTI is pain or burning during urination, pain in the bladder region, and a need to urinate frequently.
To diagnose a UTI, the physician will first collect a urine specimen for culture. Older children will provide a urine sample via the clean/catch method. Infants and toddlers between two and 24 months of age will have their sample obtained via catheter. If the culture results in bacterial growth, antibiotics will be administered, either orally or through IV.
In some cases, an ultrasound of the kidneys and bladder may be conducted to rule out physical issues that can cause UTIs, especially in younger children. These can include vesicoureteral reflux (a condition where urine flows back towards the kidneys instead of out of the body), atypical hydronephrosis (swelling of the kidney due to urine build up), or scarring of the urinary tract.
As always, if you suspect your child has a urinary tract infection or other issue with urination, contact your pediatrician.
St. Peter's Children's Health Center, 1092 Madison Avenue in Albany, offers a complete range of services for children from newborns to age 18. Services include well-child routine care, sick child exams, school and camp physicals, sports physicals, immunizations, health maintenance and education, and access to other hospital services and referrals to specialists. For an appointment, call 518-525-2445.