LiveSmart: St. Peter's Seeking Patients for Triple Negative Breast Cancer Trial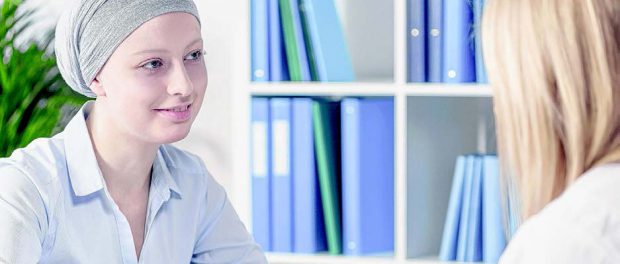 If you have been diagnosed with locally recurrent inoperable or metastatic triple negative breast cancer (TNBC), which has not been previously treated with chemotherapy, you may be able to participate in a new clinical study being held at St. Peter's Hospital Cancer Care Center.
The trial is entitled: "A Randomized, Double-Blind, Phase III Study of Pembrolizumab (MK-3475) Plus Chemotherapy vs Placebo Plus Chemotherapy for Previously Untreated Locally Recurrent Inoperable or Metastatic Triple Negative Breast Cancer (KEYNOTE-355)."
A diagnosis of triple negative breast cancer means the three most common types of receptors known to fuel most breast cancer growth – estrogen, progesterone, and the HER-2/neu gene – are not present in the cancer tumor.
This study is being done to see if a particular investigational immunotherapy is safe and effective in slowing down or stopping the progression of cancer. An investigational drug is one that is not approved by the FDA or any other agency, and is being studied and developed.
What is Immunotherapy?
Immunotherapy is a type of therapy that may help the body's immune system attack cancer cells. The investigational immunotherapy used in this study, called pembrolizumab (or MK-3475), targets certain proteins found in your own immune system, along with other proteins sometimes found on tumor cells. Blocking interaction between the two proteins may help the immune system recognize tumors and attack them.
What Happens if I Participate?
If you decide to participate, you will read and sign a consent form that explains the study in more detail. If you meet all of the study requirements, you will then be entered into the study.
Study participants will have tests done that may include:
Health history and physical exam
Laboratory studies and blood tests
Pregnancy test
Medical imaging (X-ray, MRI, CT scan)
Surgery (biopsy of tumor)
Who Can Participate?
There are eligibility requirements you must meet in order to participate. You and your study doctor should discuss them to help decide if this study might be an option for you. You will also want to speak with your health care provider and insurance company about the costs of any medications, tests, and/or surgery that would be necessary as part of the study.
This study is being sponsored by Merck Sharp & Dohme Corp., a subsidiary of Merck & Co., Inc. The study can be found on the National Cancer Institute (NCI) website at www.cancer.gov or by visiting www.clinicaltrials.gov/ct2/show/NCT02819518.
For More Information
Call the research department at St. Peter's Hospital Cancer Care Center at (518) 525-6739
Visit St. Peter's website at St. Peter's Hospital Cancer Care Center
Call the National Cancer Institute's (NCI) contact center at 1-800-4-CANCER (1-800-422-6237)
Visit NCI's website at www.cancer.gov