LiveSmart: Make This the Time You Quit Smoking for Good!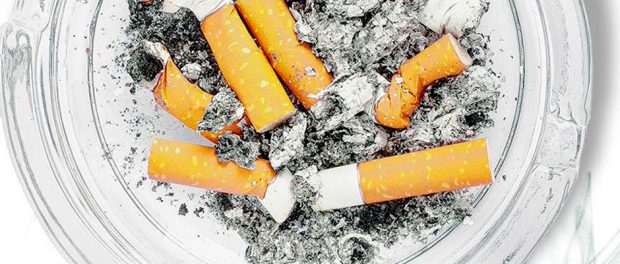 [This piece was written by Erin Sinisgalli, director of St. Peter's Health Partners Community Health Programs.]
Do you know what's in that cigarette? Did you know there are more than 7,000 chemicals and at least 69 of those chemicals are known to cause cancer?
The American Cancer Society estimates 42 million Americans still smoke cigarettes, accounting for more than 480,000 deaths yearly, including 41,000 resulting from exposure to secondhand smoke. Moreover, 17 million Americans suffer from a serious smoking-related disease, including cancer, heart disease, stroke, lung disease, and diabetes.
Nearly every 20 minutes, someone in our state will die from a smoking-related illness. But, the good news is if you quit smoking, it doesn't matter how much you've smoked, or how long you have smoked. Even after years of neglect, your body will begin to repair itself:
20 minutes after quitting: your heart rate and blood pressure drop
12 hours after: the carbon monoxide level in your blood drops to normal
In two to three weeks, lung function improves and walking is easier.
Within one to nine months: coughing and shortness of breath decrease, lungs start to regain normal function
Within one year, risk of heart disease is cut in half.
Two to five years: risk of stroke can fall to a non-smoker's.
Five years after quitting: risk of mouth, throat, esophagus, and bladder cancers are halved, and cervical cancer risk falls to that of a non-smoker.
Statistics show you're more likely to quit if you have a plan. Your healthcare provider can help you make a plan to kick the habit for good. Schedule an appointment TODAY to get started.
To assist in the journey, St. Peter's Health Partners offers a seven-week program, The Butt Stops Here, which is a combination of group support and education. Participants receive a two-week supply of nicotine patches or gum. The group-supported program meets weekly and is led by a St. Peter's Health Partners facilitator. The cost is $45 or $20 for Medicaid participants. For CDPHP participants, the cost is free.
The Butt Stops Here program is currently being offered at:
St. Peter's Hospital
Cancer Care Center, 317 S. Manning Blvd., Suite 100, Albany
November 7 – December 19
6 – 7 p.m.
(518) 525-1827
St. Mary's Hospital
1300 Massachusetts Ave., Education Rooms A & B, Troy
November 1 – December 13
6 – 7 p.m.
(518) 268-5727
St. Peter's Health Partners Community Health Programs is partially funded by grants from the NYS Department of Health's Bureau of Tobacco Control. For more information or help quitting, please call the NYS Smokers' Quitline at 1-866-NY-QUITS (1-866-697-8487).