LiveSmart: Tips for Finding a Physician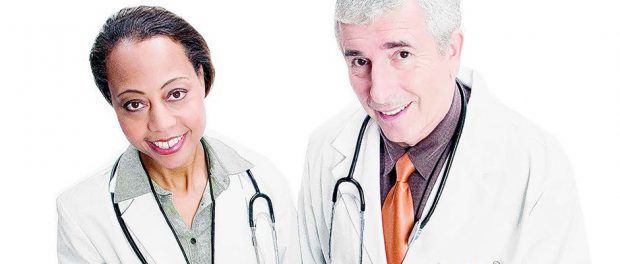 When you're shopping for a car or house, you do homework to get the best fit for you. Shopping for a doctor should be no different. After all, you are looking for a partner to protect your most valuable asset – your health!
Consider these tips:
Ask trusted family members/friends who they recommend. Ask about the doctor's bedside manner, his or her communication skills and approachability.
Ask your insurance company, HMO or managed care plan for their list of physicians to select from.
Head to the internet – there are numerous websites dedicated to physician rankings, patient feedback, certifications and affiliations.
Utilize a hospital referral service.
St. Peter's Health Partners has a FREE physician referral and information line, which provides information about physicians affiliated with St. Peter's Health Partners, as well as information about other St. Peter's services: 525-2CARE (525-2227). 
You can also visit http://www.sphp.com/find-a-physician to find a provider at Albany Memorial Hospital, Samaritan Hospital, St. Mary's Hospital, St. Peter's Hospital, or at one of the many practices within St. Peter's Health Partners Medical Associates (SPHPMA). As one of the Capital Region's largest multi-specialty physician groups, with more than 350 physicians and advanced practitioners, SPHPMA represents more than 30 specialties/sub-specialties in more than 80 practice locations throughout the counties of Albany, Montgomery, Rensselaer, Saratoga, Schenectady, Warren, Columbia, Dutchess and Ulster.
Once you have a name, visit the physician's/practice's website to learn about any new treatments or technologies they offer, office locations, and whether or not the physician has office hours that fit with your schedule. Check to see what doctors participate in after-hours emergency coverage.
Before you visit the doctor, make sure he/she accepts your insurance and participates with your particular employer's plan. You should also find out at which hospitals the physician has admitting privileges and they include the hospitals you prefer.
Some doctors become board-certified in a specialty, meaning they have specialty training and pass formal exams. Visit the American Board of Medical Specialties at www.abms.org to find out if the doctor you are considering is board-certified.
Some other questions you may want to ask yourself: How many years of experience does the physician have? If you are having surgery, how many times has the doctor performed that particular surgery? What is his/her success rate?
If you'd like to do further research on physicians you are considering, visit http://www.nydoctorprofile.com/welcome.jsp to review profiles of physicians practicing in New York state. It features information relating to a doctor's training and his/her areas of expertise. Likewise, to learn if a physician has been disciplined, visit www.health.state.ny.us, click "Health Topics A to Z" and scroll down to click on "Doctor (Physician) Discipline."
Good doctors and good patients go together. They both realize the importance of sound information, evidence-based treatment and direct and effective communication.