LiveSmart: Prone Breast Radiation Therapy May Be Best for Some Patients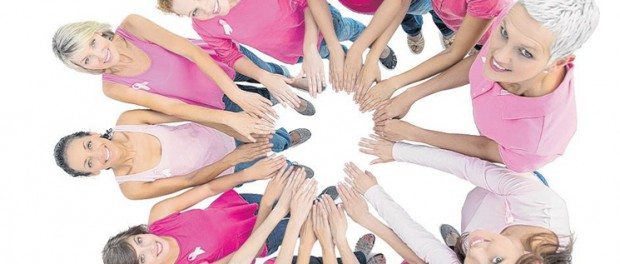 [This piece was written by Christian Gasson, MD and Duncan Savage, MD of St. Peter's Cancer Care Center.]
A woman at average risk has a 1 in 8 chance of being diagnosed with breast cancer at some point in her lifetime. Aside from skin cancer, breast cancer is the most common type of tumor in women, and the second leading cause of cancer death.
Traditionally, a woman considering breast conservation therapy would receive a lumpectomy, followed by radiation to the entire breast. In a large study published in Lancet in 2005, it was revealed that women who received radiation treatment had a five percent improved 15-year survival rate.
While this and many other studies have demonstrated the benefit of radiation, other publications have highlighted the risks of treatment including heart disease and the possibility of secondary lung cancers. The goal of the radiation oncologist is to maximize cancer cure while at the same time minimizing these risks.
While the precision of radiation therapies has improved over the past decade, the study made clear minimizing radiation levels to the patient's heart and lungs while irradiating breast tissue is desirable whenever possible. To that end, several new studies have shown some patients may be better served receiving radiation treatments in the prone position (lying face down).
With this approach, radiation is administered on a specially-designed table with a breast board to help the patient lay comfortably, so the breast tissue hangs away from the body. Healthy tissue is kept close to the body, better isolating the area for treatment.
Some of the potential advantages of prone breast radiation include:
A significant reduction, if not elimination, of radiation to the heart and lung
Increased ability to spare healthy, normal tissue
Immobilization of the chest wall and breast by reducing the patient's breathing motion
Reduction in skin toxicity and fewer skin issues following radiation
The prone technique is not best for all patients and for some patients the supine position (lying face up) results in a better dose distribution and sparing of the heart and lung. Not all patients are eligible for prone breast radiation, such as those who require lymph node radiation therapy. To learn about your eligibility for this treatment, speak with your surgeon or radiation oncologist.
St. Peter's Cancer Care Center was among the first hospitals in the nation, and the only health care facility in the Capital Region, designated a Blue Distinction Center for the Treatment of Complex and Rare Cancers. St. Peter's is the region's largest and most comprehensive cancer center, with a complete range of services from diagnosis through treatment and aftercare. For more information, call 518-525-1547.