April is Sexual Assault Awareness Month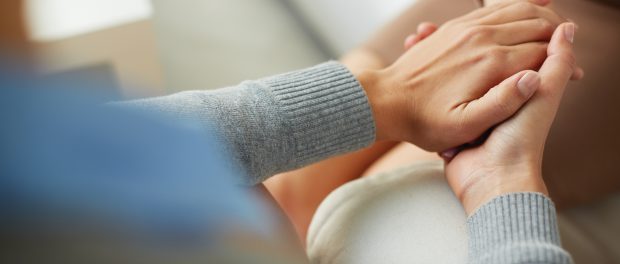 April is national Sexual Assault Awareness Month. The numbers are staggering:
One in three women and one in six men experience an act of sexual violence in their lifetime
Rape costs the U.S. more than any other crime ($127 billion annually), followed by assault ($93 billion)
Most victims of sexual assault know their perpetrator(s)
63% of sexual assaults are not reported to the police
In order to combat this issue, The Sexual Assault and Crime Victims Assistance Program (SACVAP) with St. Peter's Health Partners works tirelessly to raise awareness, educate communities, and provide direct services to those who have experienced the effects of sexual violence.
SACVAP provides free services including short term counseling and therapy, victim advocacy, referrals, as well as community and professional education. There are multiple ways to work with SACVAP, including participating in the annual Walk A Mile In Her Shoes fundraiser event. The event invites the community to stand in solidarity and support for survivors. This year the event will take place on Saturday, April 27, 2019 at Troy Riverfront Park, at 10 am.
Volunteer with SACVAP
Another way to support SACVAP's efforts is to volunteer. SACVAP relies on volunteers to continue providing free services to survivors. Trained volunteers assist on the 24-hour hotline and serve as victim advocates. Volunteers receive the proper training to provide phone counseling, legal and medical accompaniments, and information and referrals to callers on the hotline.
Volunteer Madeline Gross explains, "Being the extra shoulder someone needs to cry on, or an extra ear they need to listen, it is such an AMAZING and REWARDING feeling."
Sexual Assault Awareness Month is the perfect time to volunteer with SACVAP. Visit sphp.com/volunteers to apply. Applications are due by Monday, April 22, in order to attend the next training on Monday, April 29. Volunteering provides the opportunity to guide survivors in their healing journey by offering emotional support, information and advocacy. Together we can combat sexual assault within the community and support those who reach out for assistance.
To learn more about the Sexual Assault and Crime Victims Assistance Program, visit sphp.com-sexual-assault or call 518-271-3410.
Data and statistics are from the National Sexual Assault Resource Center, www.nsvrc.org