Behind the Scenes: Ekso Bionics Video Crew Captures Patient Progress at Sunnyview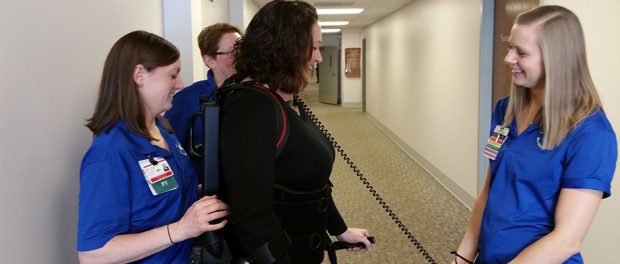 Sunnyview Rehabilitation Hospital recently hosted a crew gathering footage for a film on the therapeutic benefits of the Ekso Bionics Exoskeleton System. The technology, designed to help patients relearn how to balance and stand upright, gets patients up and mobile earlier.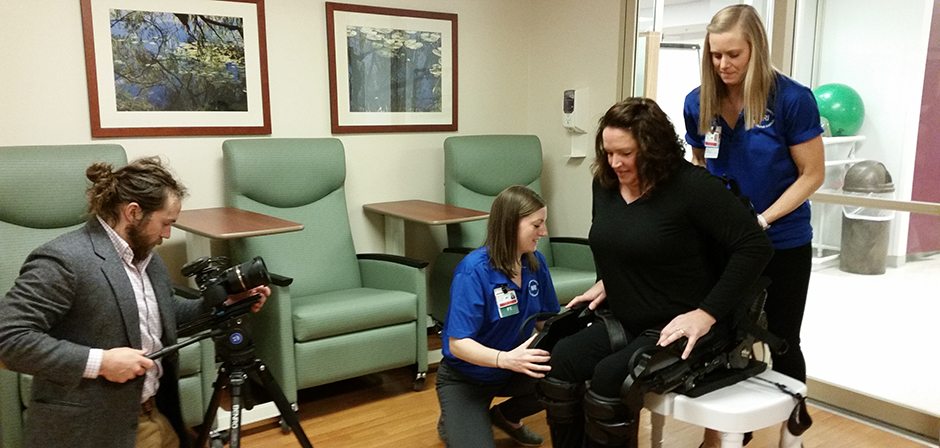 The crew interviewed a patient, Kim Zilm, who has been utilizing the technology in her rehabilitation. Sunnyview staff interviewed as part of the effort included: Dr. Lynne Nicolson, medical director; Paul Novak, program director, Neuro-Rehabilitation Institute; Patti Valenza, assistant director, Neuro-Rehab Institute; physical therapists Allison Tallon and Erica Gauthier; and Michael O'Hara, executive director of Sunnyview Rehabilitation Hospital Foundation.
Ekso features variable assist software which enables therapists to make quick adjustments individual to each patient. This allows patients to utilize their existing strength, with additional adjustments made as the patient's strength progresses.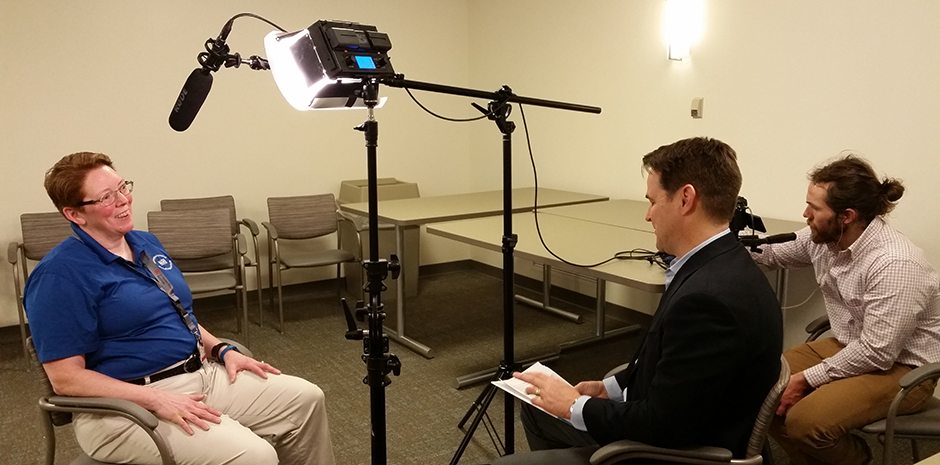 Sunnyview acquired the technology last summer thanks to philanthropic support from donors and the efforts of the Sunnyview Rehabilitation Hospital Foundation. The system is being used by both inpatients and outpatients, including those with incomplete spinal cord injuries, stroke, and hemiplegic patients.