New Grants Bring "Soccer for Success" Program to Capital Region Kids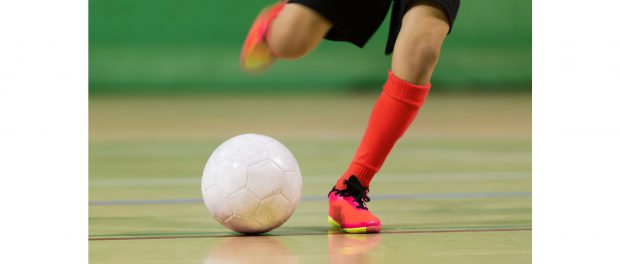 Troy Boys & Girls Club, St. Peter's Health Partners, and U.S. Soccer Foundation Collaborate to Kick Off Free After-School Program Supporting Active Lifestyles
A pair of grants totaling nearly $95,000 will give more than 1,000 at-risk youth in the Capital Region an opportunity to participate in a free after-school soccer program.
Led by the Troy Boys & Girls Club, the program was made possible by a $61,000 gift from St. Peter's Health Partners and a $33,500 grant from the U.S. Soccer Foundation. The grants will be used to offer the U.S. Soccer Foundation's Soccer for Success after-school mentoring program at select Boys & Girls Clubs throughout the Capital Region.
Targeting children from kindergarten through eighth grade, Soccer for Success aims to teach kids the fundamentals of soccer, as well as help them establish healthy habits and develop critical life skills. There is no cost to join the program, and all participants will receive their own soccer ball, jersey, and shin guards.
The grants will fund three 12-week sessions, the first of which kicks off today. Two additional 12-week sessions are planned for fall 2017 and spring 2018. For each session, Soccer for Success will meet for 90-minute lessons three days per week.
"Nothing is more important for the future of our community than the health and well-being of its youngest members," said James K. Reed, M.D., president and chief executive officer of St. Peter's Health Partners. "We are proud to support Soccer for Success in the Capital Region, and to help children learn important life skills and healthy habits that will stay with them throughout their lives."
"A Boys & Girls Club picks up where school leaves off. When kids are at the Club, they are engaged in programs that develop their academic success, healthy lifestyles and good character and citizenship," said Patrick Doyle, executive director of the Troy Boys & Girls Club. "The generosity of St. Peter's Health Partners, combined with the structured programs and trainings provided by the U.S. Soccer Foundation, are going to allow us to offer a high-quality program that is consistent throughout the region. The model is truly built for success, and Troy Boys & Girls Club is thankful to be championing it and to continuously be improving our Club Experience."
To increase the impact of the initiative, the Troy Boys & Girls Club is partnering with other local Boys & Girls Clubs to ensure the Soccer for Success is available to children in Albany and Schenectady.
To learn more about the Soccer for Success program, visit https://www.tbgc.org or call 518-274-3781.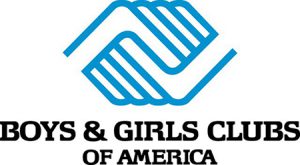 About the Troy Boys & Girls Club
A Boys & Girls Club positively impacts youth from the moment they enter the door. What happens for youth inside a Club – building relationships with staff, participating in fun and engaging programs, learning important skills, making new friends, developing their talents – is referred to as the Club Experience. The Club Experience consists of five key elements. The first element, a safe, positive environment, sets the foundation for life-changing youth development work. The next key element, fun and a sense of belonging, keeps youth engaged. The last three elements – supportive relationships, opportunities and expectations, and recognition – help transform time spent at the Club into experiences that change young lives. www.tbgc.org

About St. Peter's Health Partners
With nearly 12,500 employees in more than 170 locations, St. Peter's Health Partners is the Capital Region's largest and most comprehensive not-for-profit integrated health care network, which provides high-quality, compassionate, and sophisticated care to thousands of people every day. These services and programs are provided through Albany Memorial Hospital and St. Peter's Hospital in Albany; Samaritan Hospital and St. Mary's Hospital in Troy; Sunnyview Rehabilitation Hospital in Schenectady; as well as The Eddy system of continuing care and The Community Hospice. St. Peter's Health Partners also includes the physician-governed St. Peter's Health Partners Medical Associates, one of the region's largest multispecialty physician group practices. For more information, please visit www.SPHP.com and like us on Facebook at www.facebook.com/StPetersHealthPartners.
About the U.S. Soccer Foundation
The U.S. Soccer Foundation's programs are the national model for sports-based youth development in underserved communities. Since its founding in 1994, the Foundation has established programs proven to help children embrace an active and healthy lifestyle while nurturing their personal growth beyond sports. Its cost-effective, high-impact initiatives offer safe environments where kids and communities thrive. Headquartered in Washington, D.C., the U.S. Soccer Foundation is a 501(c)(3) organization. For more information, visit www.ussoccerfoundation.org or follow us on Twitter at @ussoccerfndn and Facebook at www.facebook.com/ussoccerfoundation.