Black History Month Celebrated with Health and Wellness Discussion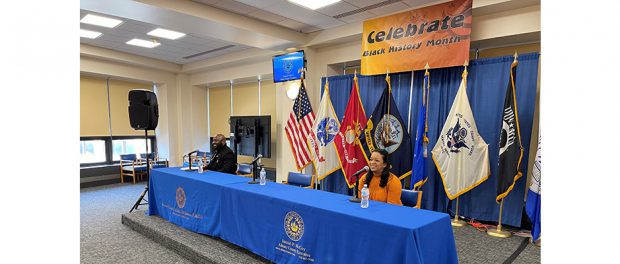 Simone Guest, DO, a family medicine practitioner with the Braverman-Panza Medical Group, a practice of St. Peter's Health Partners Medical Associates, last week sat in on a discussion with Albany County Executive Dan McCoy and Dr. Nosa Lebarty from CentralMed Urgent Care. In recognition of Black History Month, the two physicians joined McCoy to discuss the national theme "Black Health and Wellness" and their experiences.
Both doctors shared that healthcare disparities are longstanding, and noted that the COVID pandemic has brought the issue front and center. They agreed that more education is needed and community trust and prioritizing personal health must be a priority.
"As county executive, I've always fought for health equity," said McCoy. "After today's discussions, I am reminded of the work we must continue to do moving forward."
Dr. Guest has been with Braverman-Panza Medical Group since 2016. She previously worked at Patchogue Family Medical Care in Patchogue, NY. Dr. Guest received her Doctor of Osteopathy degree from New York College of Osteopathic Medicine of New York Institute of Technology; and her Bachelor of Science degree in Biology from Temple University, where she graduated magna cum laude.
For more than 20 years, Braverman-Panza Internal Medicine, 1375 Washington Ave., Suite 202 in Albany, has provided adult and geriatric health care services to the Albany community. Services include: routine care for illness, injury and chronic medical conditions; preventive immunizations and precautionary inoculations; preventive health and wellness services, including cancer screening and promotion of a healthy lifestyle.
Click here to view a recording of the discussion.