Photo Gallery: Ella de Vaubicourt Visits St. Peter's Hospital
Ella Koenig Belliard de Vaubicourt was born at St. Peter's Hospital thirteen year ago after her mother, Lindsay Shyllon-de Vaubicourt, went into premature labor during a visit to Capital Region from her home in Paris. Born 3 months early, Ella weighed just under 2 pounds. After spending 9 weeks in St. Peter's Hospital NICU, she gained over three pounds and was able to return to France with her family. She then spent another 8 weeks in a hospital in Paris. On August 15, Ella, now a healthy 13-year-old and her mother visited St. Peter's to meet and thank the doctors and nurses that saved her life.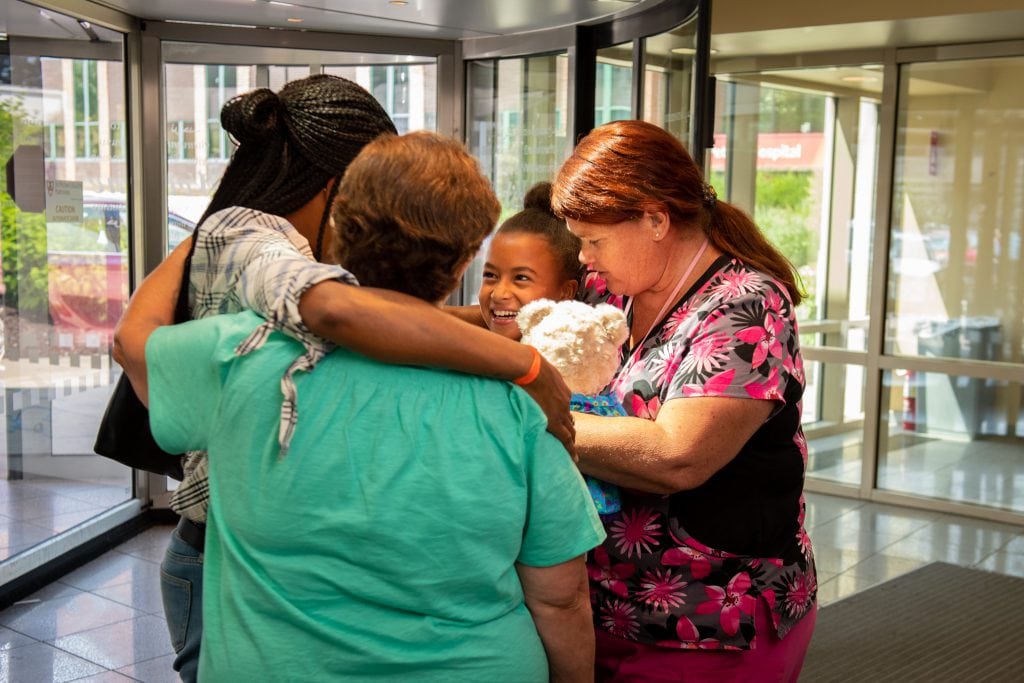 View the rest of the photos on the St. Peter's Health Partners' Facebook Page! Read the story here!