Girl Scouts Bring Smiles to Beverwyck Residents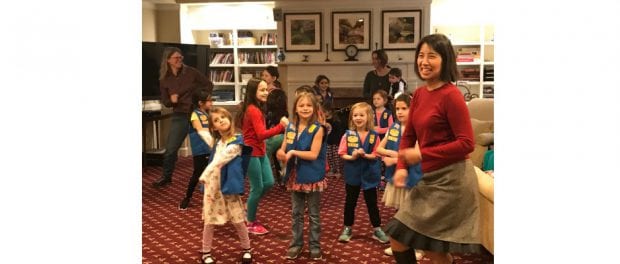 On February 11, residents of the Beverwyck in Slingerlands were treated to a dance performance from a Delmar-based Girl Scouts Troop. The Daisy Scouts from Elsmere Elementary School danced to kid-friendly hits like "Baby Shark" and the "Macarena," and even had some of the senior residents dancing along, too! Following their performance, residents presented the kindergarten and first grade girls with treats of their own–Valentine's Day cupcakes! A fun time was had by all.
The Beverwyck is part of Eddy Senior Living and St. Peter's Health Partners. The full-service independent senior living community features 172 one- and two-bedroom apartments and 29 two-bedroom cottages situated on 80 acres in Slingerlands, just outside of Albany. Click here for more information.