IHANY Welcomes Dr. James Phillip to Board of Directors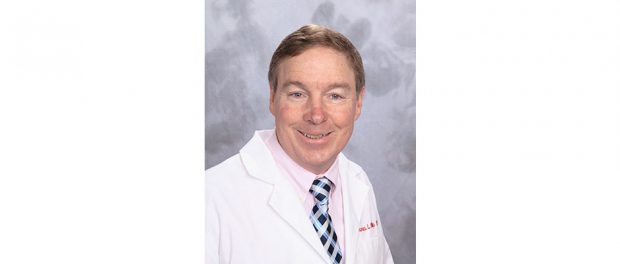 The Innovative Healthcare Alliance of New York (IHANY) is pleased to announce the appointment of James L. Phillip, MD, FACC to the position of IHANY Board Treasurer.
"We are thrilled that Dr. Phillip has accepted this enhanced governance role at IHANY," said Leslie Barden, IHANY Chief Executive Officer and St. Peter's Health Partners (SPHP) Chief Strategy Officer. "With his deep knowledge of his profession and passion for transforming the delivery of health care, I am confident he will help us achieve our quadruple aim of better health status for the community, better care for individuals, smarter spending on health care, and fostering a joy of medicine for our providers."
Dr. Phillip is board certified in internal medicine, with a subspecialty in cardiovascular diseases. He currently practices at Albany Associates in Cardiology, part of St. Peter's Health Partners Medical Associates (SPHPMA).
Dr. Phillip earned his bachelor's degree from Saint Michael's College in Winooski, VT, and received his medical degree from St. George's University School of Medicine in Grenada, West Indies. Dr. Phillip completed both his internship and residency at Mount Sinai Hospital in Hartford, CT, and completed two fellowships in cardiovascular disease and interventional cardiology at Albany Medical Center.
Dr. Phillip has been a member of the IHANY Finance Committee since 2019 and joined the IHANY Governing Board in 2021. He is also Treasurer of the SPHPMA Board of Directors. He is a member of the New York State Chapter of the American College of Cardiology, the Medical Society of the County of Albany, the Medical Society of the State of New York, and the American Society of Echocardiography.
About IHANY
The Innovative Health Alliance of New York, LLC (IHANY), is the Capital Region's first Clinically Integrated Network (CIN). This physician-led endeavor is designed to control health care costs and ensure patient care quality by enabling physicians, health systems, such as Ellis Medicine, St. Peter's Health Partners, St. Mary's Healthcare, Amsterdam, and other health care providers, like Hometown Health, to work together in joint contracting and share incentive-based payments. IHANY is also an approved Accountable Care Organization (ACO) for the Medicare Shared Savings Program and a New York State All Payer ACO.
IHANY was recently recognized by the Centers for Medicare & Medicaid Services (CMS) as one of the ACOs that had a positive impact on patient care and Medicare savings in 2020.
For IHANY, 2020 represented the third consecutive year of savings under the Medicare Shared Savings Program (MSSP), established by the Affordable Care Act. It was the first year that IHANY's savings surpassed its CMS target, with a saving rate of 4.2 percent. This earned them a quality score of 98.7 percent and a shared savings award of $4.457 million.
According to CMS, currently more than 12.1 million Medicare fee-for-service patients receive care from a health care provider participating in a Medicare ACO, like IHANY. ACOs nationwide developed regional and local collaborative care models, where physicians and other health care providers work together to improve quality and reduce the costs of health care services. The MSSP collectively saved Medicare $4.1 billion last year, and $1.9 billion after accounting for shared savings payments.
Learn more at www.ihany.org.