Samaritan Nurse Managers Recognized for Nursing Excellence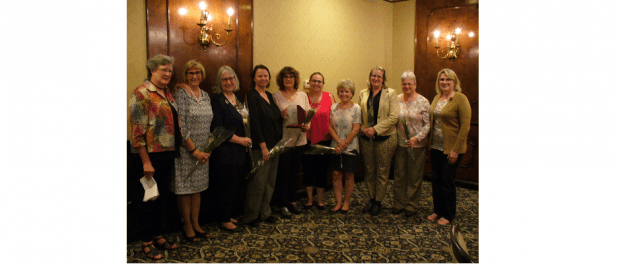 Congratulations to the team of nurse managers at Samaritan Hospital on their recent recognition from the Northeast New York Professional Nurses Organization (NNYPNO). The NNYPNO presented the leaders with its Team Recognition Award for Nursing Excellence during a ceremony at the Century House in Latham.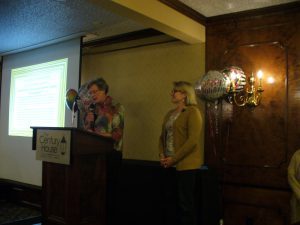 Susan Birkhead, DNS, MPH, BS, and Patricia Cannistraci, DNS, RN, CNE, the former and current directors of the Samaritan Hospital School of Nursing, nominated the team for a job well done during the transition to the new Heinrich Medicus pavilion.
Individual nurses named in the nomination include Carol Crucetti, Karen Court, Colleen Crosby, Shari Duguay, Brittney Gross, Vance Market, Jessica Mattice, Judy Quinn, Tracy Sprague, Brenda Williams, and Doris Yetto.
Congratulations to all on the award, and for making the move such a success!