SPHP Colleagues Make Strong Showing at Workforce Team Challenge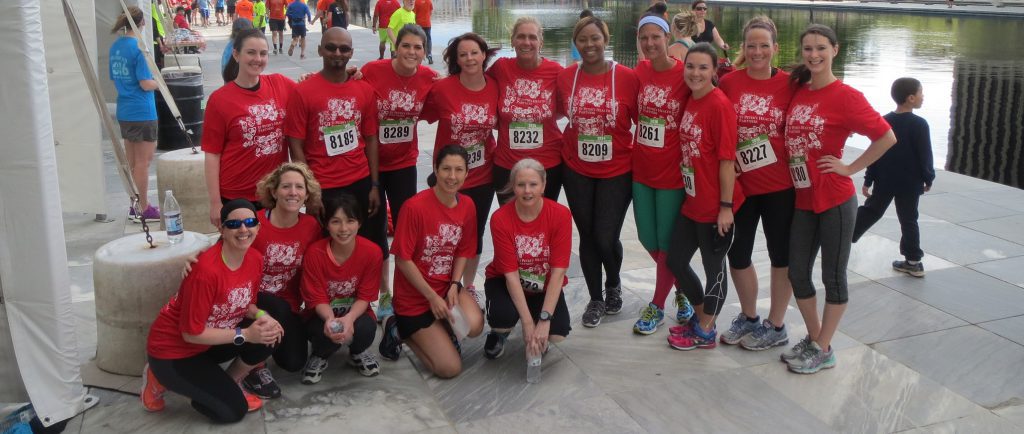 St. Peter's Health Partners (SPHP) made a strong showing at the CDPHP Workforce Team Challenge 3.5-mile race, which was held on the evening of May 19 at the Empire State Plaza in Albany.
Ten-thousand runners and walkers from more than 500 companies and organizations participated in the largest annual road race in the Capital Region – and 119 of those registered were from SPHP.
The 3.5-mile event, starting and finishing on Madison Avenue by the Empire State Plaza and looping through Washington Park, is organized by Hudson Mohawk Road Runners Club (HMRRC). This year, HMRRC and CDPHP selected two charities to receive donations from CDPHP and race participants – Girls on the Run Capital Region and Schenectady ARC.
The race began in 1980 and was originally known as the Manufacturers Hanover Capital Challenge. This year, Matt Brooker, of CommerceHub, was the first man to cross the finish line with a time of 17:01. Renee Tolan, a teacher from Burnt Hills-Ballston Lake, was the first woman to finish the race, with a time of 20:18.
SPHP had one of the largest teams racing in the not-for-profit category at this year's event. Among SPHP's fastest racers were Sarah Gardner (23:02), Melissa Grandjean (26:00), and Kirsten Cestaro (26:34).