LiveSmart: Breast Mammography Can Save Lives and Should Not Be Delayed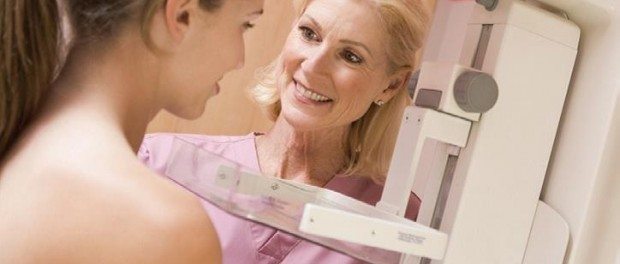 [This piece was written by Kirsten Cestaro, M.D., of St. Peter's Health Partners Medical Associates.]
You might have heard the news that Gov. Cuomo's significant other, Sandra Lee, is being treated for breast cancer. Then, you might think, "When should I get checked out myself?" The time is now, this summer.
A woman at average risk has a 1 in 8 chance of being diagnosed with breast cancer at some point in her lifetime. Aside from skin cancer, breast cancer is the most common type of tumor in women, and the second leading cause of cancer death.
Breast cancer is most treatable when it is small and asymptomatic. Later-stage tumors most commonly present as a painless lump in the breast, but also can manifest with pain, swelling, skin changes, nipple discharge, or a lump in the armpit. It is critical to detect breast cancer in the early stage, when it is most easily treated, and when treatment is less invasive.
Recently, the United States Preventative Services Task Force revised its 2009 breast cancer screening recommendations. Although the task force concedes that screening women in their 40s saves the most lives, they still proposed routine mammographic screening not begin until age 50, and occur only every other year until age 74.
It is important to note that NO ONE WITH EXPERTISE IN BREAST CANCER SITS ON THIS PANEL. In fact, all major medical organizations with expertise in breast cancer continue to recommend mammography every year beginning at age 40, and continuing for as long as a woman remains in good health.
In its analysis, the USPSTF cites "harms" of screening, including anxiety generated by a mammogram callback ("false positive") and benign needle biopsy. While these concerns are real, it is unethical to suggest the anxiety induced by a false positive mammogram or needle biopsy outweighs the good of saving lives with breast cancer screening.
The USPSTF suggests women in their 40s make an individualized decision regarding breast cancer screening, based on personal risk factors. However, this concept is flawed, as 75 percent of women diagnosed with breast cancer have no risk factors, and one in six breast cancers occurs in women in their 40s.
Since screening has been implemented in the U.S., the overall death rate from breast cancer has decreased 30 percent. The science is clear – yearly screening mammography saves lives. With annual screening at age 40, we can save the most lives and the most years of life. We can detect cancers when they are curable, and when the treatment is less invasive.
St. Peter's Breast Center provides breast health services in two convenient locations in Albany: St. Peter's Breast Center, on the third floor of 317 S. Manning Boulevard, on the St. Peter's Hospital campus, in suite 305; and St. Peter's Breast Center – Washington Avenue Mammography, at 1365 Washington Avenue, Albany, suite 202 in the medical arts complex. For more information, or an appointment call 518-525-7536.
St. Peter's was the first center in the Tech Valley region to be named a Breast Imaging Center of Excellence by the American College of Radiology. We provide the latest technology in breast cancer screening and diagnosis, including Digital Breast Tomosynthesis (3-D Mammography).