SPHPMA Holiday Giving Collection a Success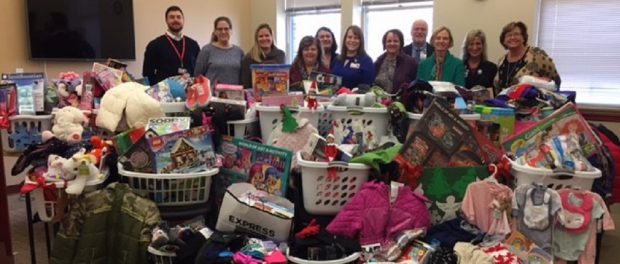 For this year's holiday season, St. Peter's Health Partners Medical Associates staff and providers collected toys, clothing, and other items for those in need.
Items collected this year will be donated to children and families at The Respite Program, St. Peter's Rensselaer Health Center, St. Peter's Family Health Center, Troy Pediatric Health Center, and Cohoes Family Care.
Thank you to everyone who supported the SPHPMA Holiday Giving collection, and for making this year's effort such a success!