St. Peter's Health Partners Opens Colleague Food Pantry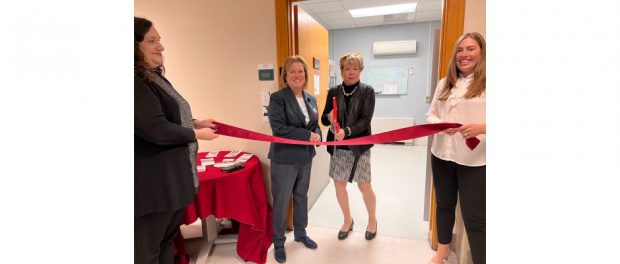 St. Peter's Health Partners (SPHP) has opened a food pantry for colleagues who might be in need of some extra help.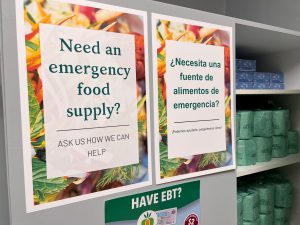 The Colleague Food Pantry, located on the second floor of Samaritan Hospital, is confidential and open to all SPHP staff members, regardless of employment location.
"Our Mission is to serve as a transforming, healing presence within our communities," said Kathy DeRosa, chief mission officer and vice president of Community Health and Well-Being for SPHP. "While we continually strive to serve our patients and neighbors, it's critical right now that we also take care of our community of colleagues."
The U.S. Department of Agriculture reports that food costs in 2022 rose 9.5% to above-historical average rates and costs are expected to keep rising throughout the coming year.
"With soaring food costs and the reduction in SNAP benefits now that the COVID-19 pandemic is over, the need for food assistance is great," remarked Sheilah McCart, manager of community education, SPHP Community Health and Well-Being. "We want our colleagues to know that help is available should they need it."
The Colleague Food Pantry is a pilot program funded through the Mother Cabrini Health Foundation's Food Farmacy grant. McCart says the goal is to expand the program to the other areas of SPHP as well.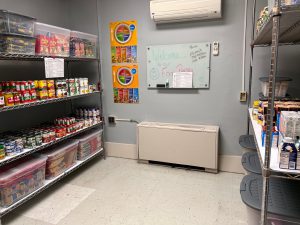 "We are working on establishing food pantries at each Acute Care site to provide food assistance to any employee within our system who needs it. We will also be providing emergency food bags to our non-acute colleagues working in Continuing Care or Medical Associates," said McCart.
While the food pantry is not accepting any food or monetary donations at this time, donations of paper products are welcome. The Regional Food Bank of Northeastern New York, which supplies the pantry with its non-perishable items, is also welcoming donations.
The St. Peter's Health Partners Colleague Food Pantry is open each Friday, from 7:30 to 9 a.m. and 2:30 to 4 p.m. It is located at Samaritan Hospital on the 2nd floor in Room 2253. To visit, take Elevator 6 (closest to Lally Entrance) to 2nd floor and follow the food pantry signs. [link]
The food pantry is confidential and additional community resources are available upon request. For more information, please call the Colleague Care Line at 518-525-6740.