St. Peter's Hospital Shows Support for Pancreatic Cancer
On November 16,  there was a lot of purple around St. Peter's Hospital. St. Peter's Health Partners Hepatobiliary & Pancreatic Surgeons, Dr. Jason Heckman and Dr. Rebecca Keim, encouraged staff members to wear purple in honor of World Pancreatic Cancer Day.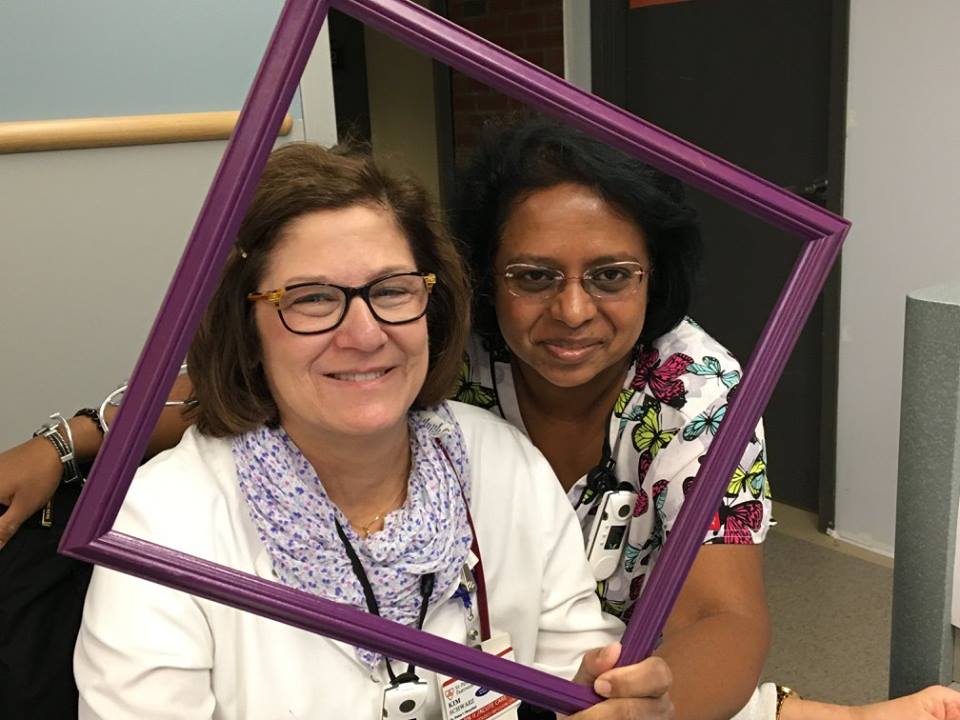 Learn the symptoms and risk factors for pancreatic cancer by visiting Worldpancreaticcancerday.org. Click here for information about the latest treatments available for pancreatic cancer.
View the photo gallery on the St. Peter's Health Partner's Facebook page!