St. Peter's Hospital Offering Prenatal Yoga and Mindfulness Class in June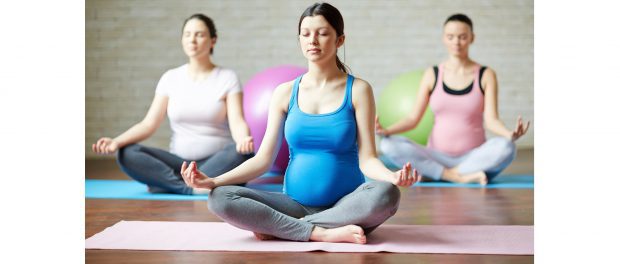 St. Peter's Hospital is offering a four-part series of classes designed to help women begin a lifestyle of self-care by connecting mind, body, and soul. The exercises and techniques taught are useful to women as they journey through pregnancy and beyond.
Beginning on June 4, the class meets from 6-7 p.m. on Mondays in the Mercy Auditorium, 310 S. Manning Blvd. in Albany, across the street from St. Peter's Hospital. The cost is $90, and the session is limited to 20 attendees.
At the end of each session, participants will be able to:
Use breathing techniques (pranayama) to calm the mind and body. These breathing and relaxation skills help mothers to manage through labor and the birth of her baby.
Learn poses (asanas) specific to prenatal women.
Learn how meditation skills can help to prepare for motherhood.
Although our program is designed for pregnant women, women who are not pregnant are welcome to join. Yoga and mindfulness exercises have a proven positive affect on a person's overall health. This includes:
Improved sleep
Less stress and anxiety
Increased strength, flexibility and endurance
Decreased nausea, headaches, lower back pain, and development of carpal tunnel
To register or for more information, please call 518-525-1388.
Click here to register online.