Sunnyview Wellness Center to Host Open House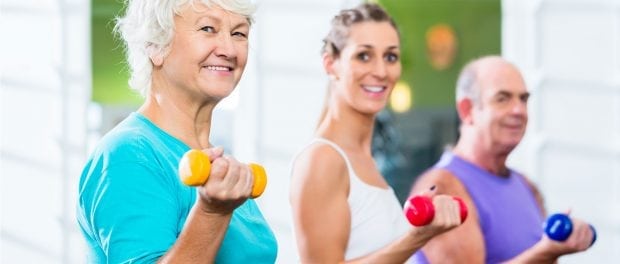 The Sunnyview Lifestyle Wellness Center, located within Sunnyview Rehabilitation Hospitalin Schenectady, will host its annual open house. The event will take place:
Saturday, September 28
10 am – 2 pm 
Sunnyview Lifestyle Wellness Center
1270 Belmont Avenue, Schenectady, NY 12308
The event will include tours, giveaways, blood pressure screenings, superfood demonstrations, and refreshments will be served.  Attendees will learn about the wellness center's membership program, which includes three individual sessions with a personal trainer. Membership is open to anyone, not just patients of Sunnyview.
Members have access to a wide variety of gym equipment including treadmills, Stairmasters, Cybex resistance training equipment, free-weights and more. In addition, members have access to Sunnyview's unique therapy pool which has a movable floor to assist people in getting in and out. Kept at warm temperatures (between 88 – 92 degrees), the water is highly therapeutic for those with arthritis and other bone/joint conditions.
Anyone who attends will receive a FREE one-month trial membership!
For more information, view the flyer here, or please contact the Lifestyle Wellness Center at 518-386-3656.