Albany Business Review: St. Peter's $105 Million Project in Troy Will Help With Recruiting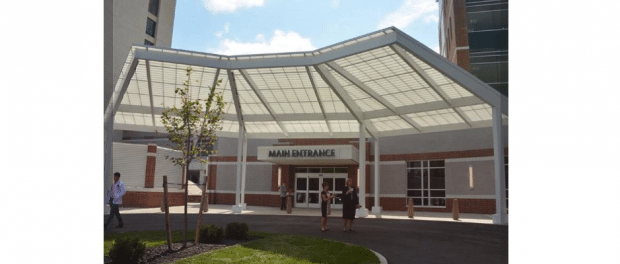 The Albany Business Review published a story on the completion of the $105 million Troy Master Facilities Plan (MFP), celebrated on Sept. 20.
Michael Finegan, president of acute care, discussed how the new state-of-the-art facility will help St. Peter's Health Partners recruit new physicians and patients.
From the article:
"Physicians want to practice in the state-of-the-art facility. They want to know that their patients are to going to have the safest, highest quality care," Finegan said. "Some of the old tired buildings are not exactly going to recruit folks."
Opened as part of the MFP: a new Samaritan Hospital lobby; a patient pavilion; a 570-car parking garage; a cancer center; women's imaging center; emergency department; intensive care unit; progressive care unit; two floors of medical and surgical units; an endoscopy suite; and relocation of the Samaritan Hospital School of Nursing to St. Mary's.
Click HERE to read the full article.