Business Review: Health Care's Missing Piece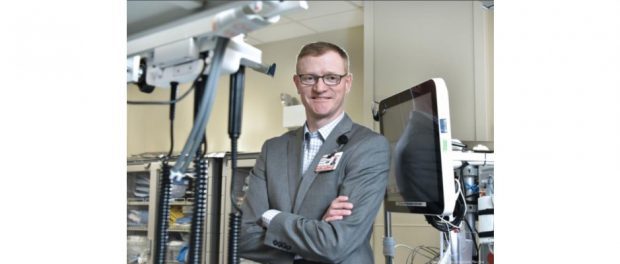 The Albany Business Review published an article featuring an interview with Christopher Jordan, chief nursing officer for St. Peter's Health Partners (SPHP) Acute Care and vice president of patient services. Jordan discussed several factors leading to the statewide shortage of nurses and efforts to improve retention.
From the article:
Factors leading to the shortage

There are a number of reasons why it's been difficult for the health care industry to get and retain nurses. In the Capital Region, one of those reasons is lower pay compared to surrounding regions, Jordan said.

Registered nurses in the Capital Region were paid a median salary of about $71,830 in 2019, according to the U.S. Bureau of Labor Statistics. It was $82,650 in Springfield, Massachusetts. In Hartford, it was $81,710. And in New York City, it was $93,280.

"So it's difficult for hospitals, which are some of the largest employers in the Capital Region, to remain competitive with organizations in New York City or Syracuse or Buffalo, or even outside of the state," Jordan said.

…

The more short-term solution comes back to the retention of bedside nurses.

Jordan said St. Peter's Health Partners has been working on that issue for several years and has been making considerable progress.

The effort has included helping younger nurses achieve their career goals within SPHP rather than elsewhere. That's meant implementing more professional growth and development opportunities, and involving nurses in unit-level decision-making.

Jordan has been with SPHP for two years. In the first year — before the pandemic hit — much of his time was spent improving nurse retention rates to the point that SPHP's rates were among the best in the nation, he said. That's changed in the past year, but now he's working on getting back to those levels.

"We were on that journey and continuing to improve upon that, and our turnover rates were much, much better than they had been in previous years," Jordan said. "And then, obviously, the pandemic hit. It's far too early to tell how we compare to others, but we certainly felt the impact of that on our nursing retention."
Click here to read the Business Review's full article.