Business Review: St. Peter's CEO James Reed on How to Move Forward from COVID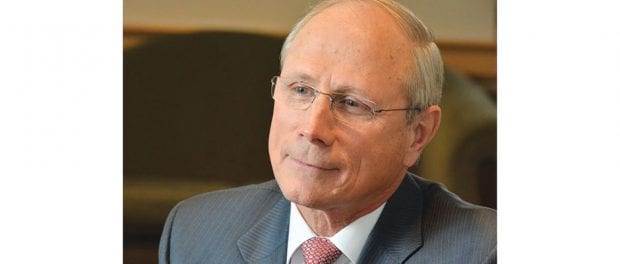 James K. Reed, M.D., president and CEO of St. Peter's Health Partners, was interviewed for a "Q&A" published in the Albany Business Review. The interview looked at the financial ramifications of the COVID-19 pandemic, what St. Peter's Health Partners and other regional healthcare organizations need to do to rebuild, and examined the future of healthcare in a post-COVID landscape.
From the article:
Q: What adjustments did SPHP have to make during the crisis?

A: Our peak for our acute care hospitals was April 8, with around 70 cases. Right now, we're at 25. We had to suddenly ramp up safety measures and secure personal protection equipment.

We had executives forgoing a percentage of our income. The focus is how to redeploy your resources to where you really need them — the frontline caregivers.

We already were using telemedicine, but with the advent of the coronavirus, it really took off. We steadily expanded it. We intend to be doing more of it even after coronavirus.

The care teams have just been marvelous the way they've responded to care for people. The term "heroes" is not being overused.

Q: What are you main priorities going forward?

A: No question about it — it's the safety of everyone, particularly our team.

And then it's steadily ramping up all the non-urgent and elective procedures. We need to get those back up and in the pipeline so people don't delay treatment and don't wind up needing more difficult treatments.
Click here to read the full article.