Business Review: Table of Experts — Workforce Development in Health Care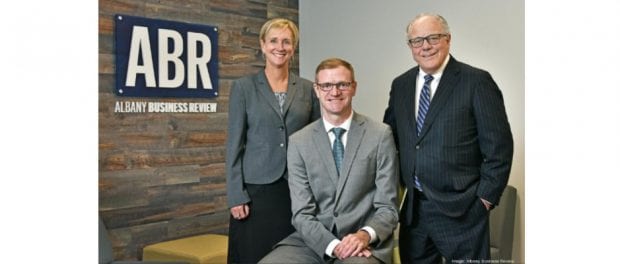 Chris Jordan, acute care chief nursing officer and vice president of patient care services for St. Peter's Health Partners, was part of the Albany Business Review's Table of Experts. Jordan, along with Thomas Gamble, president of Maria College, and Nicole Harrington, human resources director for CDPHP, discussed workforce development in health care and the challenges that exist.
From the interview:
As health care is rapidly changing through an aging population, increased dependence on technology and cost restraints, how should hospitals, colleges and insurers be preparing the workforce for tomorrow's health care environment?

Chris Jordan, Acute Care Chief Nursing Officer and Vice President Care Services, St. Peter's Health Partners:I'll talk more from a perspective of nursing, just because that's my background. We have to recognize that the nursing workforce and health care workforce of today is really different than it was 10 years ago or 20 years ago. And it will certainly look different in the next 10 to 15 years. The millennials and all these other generations are our employees of the future, and we need to understand the things that make them tick. What are the work conditions that inspire them or the work conditions that retain them? And how do we begin to create an environment that is poised to address those things?

We've really looked at the traditional nursing employment model of the past; when you come out of nursing school and you do this 12-week or six-month or one-year orientation. You have to rotate days and nights. You have to work the holidays. You have to work weekends. I'm not sure it was ever attractive, but it's clearly not attractive to today's nurses coming out of nursing school. As a result, we are starting to see this out-migration of nurses from hospitals into insurance companies and other organizations that are more Monday through Friday. We have to understand that to retain those nurses, who got into the field of nursing because they're allowed to care for patients at the bedside. We need to do something different.
Click here to read the full article.