WMHT: Will New York Ban Flavored Vaping Products?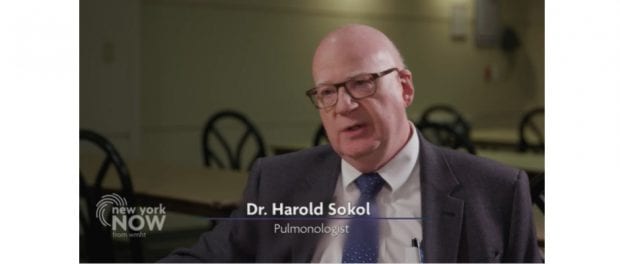 Harold Sokol, M.D., FACP, FCCP, a pulmonologist with Pulmonary & Critical Care Services, a practice of St. Peter's Health Partners Medical Associates, appeared on WMHT's New York Now program to discuss vaping-related illnesses.
Dr. Sokol discussed how vaping can lead to breathing troubles and potentially be confused with pneumonia.
Click here to watch WMHT's report (the story on vaping appears after the nine-minute mark).