Business Review: Urgent Care Center Opening in New Location in Albany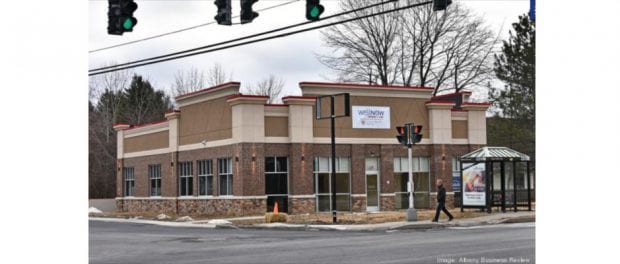 The Albany Business Review published an article on the newest WellNow Urgent Care to open in the Capital Region. Run by St. Peter's Health Partners alongside WellNow, the center is located at 1438 Western Avenue in Guilderland. It opens Wednesday, February 5. As part of the move, the St. Peter's Urgent Care on Patroon Creek Boulevard in Albany will be closing permanently on February 4.
From the article:
The center is the second to be relocated as part of the hospital system's new partnership with WellNow to expand its urgent care network in the Albany region. The relocations are intended to move the urgent cares into busier commercial areas. WellNow and St. Peter's plan to open seven new locations in the Albany area in the next year, including relocating the existing St. Peter's offices.

The newest location will be on a stretch near the University at Albany, less than half a mile from Stuyvesant Plaza. Within a few blocks, there is a Starbucks, restaurants and other retail. More than 21,000 cars drive by on average each day, according to state traffic estimates.