When Injury, Illness Happen on the Road – Know Where to Go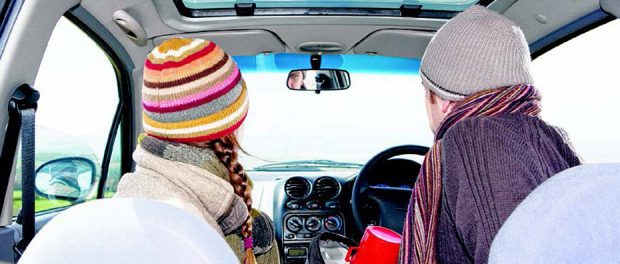 'Tis the season for holiday travel! Before you take to the roads or the air, make sure your travel plans include preparations in case of illness or emergency. If you have a health issue while vacationing in an unfamiliar place, you will need to know where to go to find the closest and most appropriate place to receive care.
A quick Internet search of your destination can help you find the nearest:
Emergency Department
You should visit the emergency department (ED) only for life or limb-threatening emergencies like chest pain or heart attack symptoms, high fevers, broken bones, and other severe injuries or illnesses. Dial 9-1-1 immediately for any medical problem that appears life-threatening.
The ED is an important resource that needs to be available for patients with true emergencies. EDs across the country are seeing higher volumes of patients and longer wait times due to the beginning of flu and respiratory virus season, coupled with the latest COVID strains and other daily emergencies. You can help alleviate the stress on the system by avoiding the ED if you can be appropriately treated elsewhere.
Urgent Care
If you have health concerns that need urgent attention, but are not life- or limb-threatening, visit an urgent care facility. This includes things like a sore throat, cold and flu symptoms, pink eye, stitches, sprains and strains, and other more mild or moderate conditions.
Some areas may have orthopedic urgent care facilities to treat bone and soft tissue injuries. Some urgent care facilities offer appointments online; others take walk-ins. Some facilities have X-ray and other imaging capabilities.
Virtual Care
Have your doctors' contact information with you in case you need to schedule a virtual visit or call after hours for medical advice from the on-call provider. You may be able to self-treat with your doctor's advice, and over-the-counter or prescription medications, while avoiding wait times that cut into your vacation time.
Pharmacy
Make sure your prescriptions are filled before you leave and have more than you need in case you experience delays. Know where you can get prescriptions called in or refilled while you are away from home. You may need to check if the pharmacy is within your plan's network to avoid paying more.
COVID Testing Location
If you want to be tested for COVID, do not go to the emergency room. Most urgent cares offer COVID testing. You can also find pharmacies and other drive-through sites that offer both rapid and PCR testing.
Here are some things to add to your packing list:
Your doctors' contact information
Your health insurance card/s
At-home rapid COVID test kits
Prescription and over-the-counter medications you may need
A list of medications you are taking
A first-aid kit
Accidents and illnesses can happen anywhere. Don't be left scrambling. Take the time to create a game plan so you can get the help you need.
St. Peter's Health Partners wishes you safe travels and a happy and healthy holiday season!