CBS6 News: St. Peter's Hospital Holds its First Honor Walk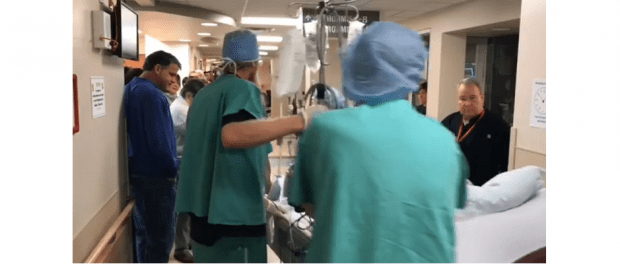 WRGB CBS6 News shared the story of St. Peter's Hospital's first-ever Honor Walk. The walk, held December 22, was in honor of patient Margaret Cahill of Albany. Cahill was an organ donor. In tribute, hospital staff, friends, and family silently lined the hallway from the intensive care unit to the operating room to support the family and to honor the lifesaving gift Cahill selflessly gave to others.
To watch the video, click here.