Daily Gazette: Schenectady's Ellis Medicine agrees to become part of Albany's St. Peter's Health Partners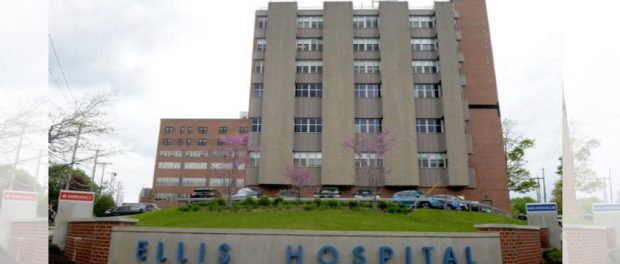 The Daily Gazette reported on a virtual press conference featuring James K. Reed, M.D., president and CEO of St. Peter's Health Partners, and Paul Milton, president and CEO of Ellis Medicine, where the two organizations announced they signed a letter of intent to examine the formation of a joint affiliation.
From the article:
Ellis, the third-largest health system in the Capital Region, would become part of SPHP, the second-largest, under the plan the two organizations announced Wednesday.

The two have signed a letter of intent, but much more needs to happen before a merger is finalized. It could take another year, in fact. Both boards of directors will take about four months to conduct their due diligence; assuming they go forward from there, state and federal regulatory review will take six to seven months before approval is granted.

The two have a broad framework in mind and intend to pursue it, but many details are unknown at this point, including things as basic as what Ellis' name would be.

Speaking to reporters Wednesday, Ellis President and CEO Paul Milton and SPHP President and CEO Dr. James Reed noted that the two organizations have been collaborating for six years, directly partnering along the way on alliances to improve community health — efforts to help keep healthy people from needing medical care rather than simply providing medical care to them after they fall ill.

"Our problem is you reach a point when you can't go any further" as separate entities, Reed said.
Click here to read the full article.