NewsChannel 13: Journey Through the Body – Wrapping Up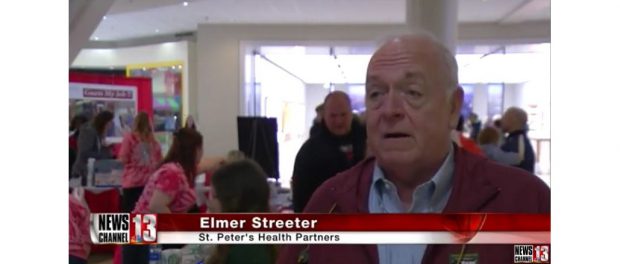 Journey Through The Body wrapped up today at Crossgates Mall. An estimated 12,000 to 15,000 people stopped by the free event to see giant-sized heart, lungs, brain, ears and more, and learn all about the human body.
Here's what Elmer Streeter, director of corporate communications at St. Peter's Health Partners, had to say:
"What we're really after here is trying to promote better health care, better health in the community, better health habits, and mostly we're trying to start conversations between parents and children about what you can do to have better health."
Journey Through the Body is an educational and interactive event about the human body held annually by St. Peter's Health Partners and WNYT NewsChannel 13.
Click here to see the WNYT report, and a gallery of photos from the event.