Saratoga Business Journal: St. Peter's Health Partners Sets Up Care Center in Malta Headed by Dr. Steven Shamosh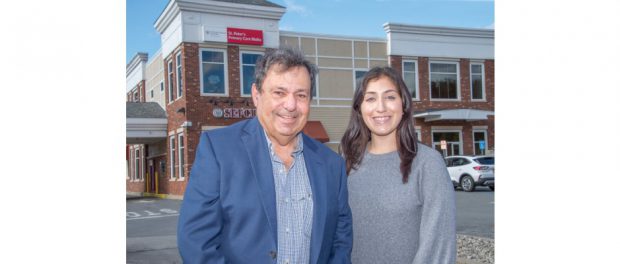 The Saratoga Business Journal interviewed physician Steven Shamosh, M.D., and Meg Doherty, director of practice operations for St. Peter's Health Partners Medical Associates, for its an article on the opening of St. Peter's Primary Care in Malta. 
From the story:
The facility is at 2537 Route 9 in the heart of Malta's business district. According to Dr. Shamosh, this location will allow him to tap into the growth of the Malta community as well as provide resources of award-winning St. Peter's Health Partners.

"The opportunity here in Malta is to be in a place where business, including nanotechnology, is flourishing," he said.

"We are always looking for opportunities to meet the needs of growing communities," said Meg Doherty, a practice manager focused on primary care and development for five of the past 10 years that St. Peter's Health Partners has been serving the Capital Region.

Doherty said that with St. Peter's practices in Clifton Park and Saratoga Springs, "it made sense to get involved in Malta, both for families and business folks in general."

In mid-October Shamosh opened his practice above the SEFCU branch on Route 9.

Another role he plays is "serving as the gatekeeper to evaluate patients fully and establish a personal connection," he said. "Then we can bring together and coordinate any needed sub-specialists, thus reducing fragmentation of care."

"St. Peter's Hospital has a vast and growing network of specialty and ancillary services that Dr. Shamosh can his connect patients with," said Doherty.
Click here to read the full article.