Spectrum News: First-Year Nurses Faced Pandemic-Related Adversity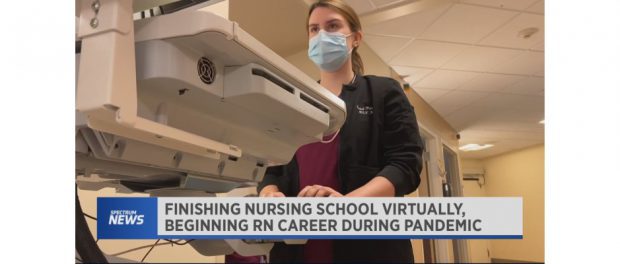 Isabel Polmatier, RN, a nurse at St. Peter's Hospital, was featured in a story on Spectrum News. Polmatier discussed the challenges she has faced during her first year of nursing– from having to finish school remotely to entering the workforce in the middle of a pandemic.
Click here to watch Spectrum's report.