Spectrum News: Highlighting the Importance of Flu Shots, COVID Boosters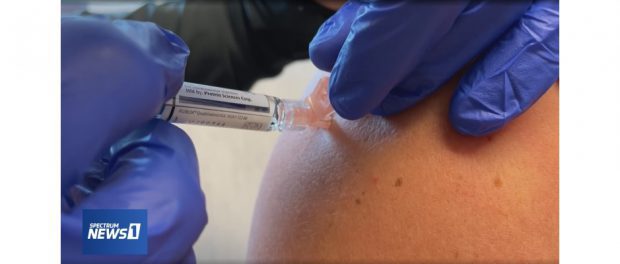 Spectrum News interviewed Arthur Gran, M.D., of Troy Infectious Disease, and Allison Drake, ANP, of St. Peter's Internal Medicine, for its story on the upcoming flu season. Both discussed the importance of getting vaccinated not just against flu, but also against COVID-19.
From the report:
"It's recommended that everybody should get both of them, unless you have a particular contraindication," Dr. Gran, infectious disease specialist at Samaritan Hospital, said.

According to the Centers for Disease Control and Prevention, anyone 6 months and older is recommended to get the flu vaccine and COVID-19 initial vaccines. Anyone 5 years and older is recommended to get the COVID-19 booster shot if they've already received the first two doses. It is safe to get both vaccines at the same time.

"It does help in reducing the severity of the infection and the need for hospitalization, and the chances of progressing to severe symptoms," Dr. Gran said.

Dr. Gran shares that widespread immunizations protect not just you, but also those who may be more susceptible to getting severe infection. Additionally, the CDC states that it is important to get both vaccines as protecting yourself against one will not work against the other. Some side effects may include fatigue, chills and muscle pain, among others. People with underlying conditions such as cancer or heart and lung diseases should get the flu vaccine and the COVID booster.

"We've been seeing cases of seasonal flu in this area and it's worth getting the flu shot for that reason," Dr. Gran said.

Getting the flu vaccine is also how many frontline workers stay on the frontline.

"I care for a high needs population at risk for sicknesses. And I think it's important every day not only for our patients, but for my family and friends as well," Alison Drake, nurse practitioner at St. Peter's Internal Medicine, said.
Click here to watch Spectrum's story.