Spectrum News: Maria College Aims to Reduce Shortage of Nurses in Region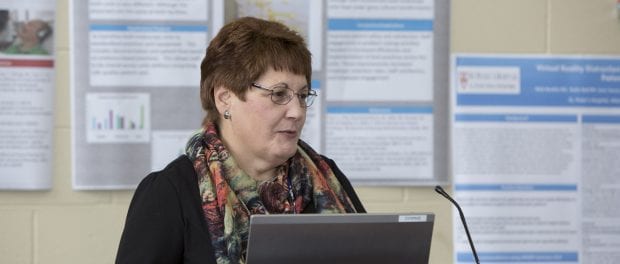 Celeste DesChamps, interim chief nursing officer at St. Peter's Hospital, spoke to Spectrum News about the importance of nurses in health care, and the growing need for more nurses in acute care settings as well as in other roles in the community.
The story was about Maria College announcing it would invest $4 million in renovations with the goal of significantly boosting the number of students enrolling in its nursing program.
From the story:
Celeste DesChamps currently works as the Interim Chief Nursing Officer at St. Peter's. She has worked as a nurse for 41 years.

"The nurses are the back bone of the hospital. It's a tough job. It's stressful at times," said DeChamps.

She says the shortage of nurses is currently at it's peak, with reports projecting the need for nurses to grow by 16 percent in the next five years.

"The population is getting older. There's going to be more of a need for nurses in the community and hospitals," said DeChamps.

Maria College sits just across the street from St. Peter's, with a coveted nursing program in the Capital Region.

DesChamps graduated from the program in 1977 and says it gave her an "excellent foundation" in nursing.
Click here to see the full story.