Spectrum News: What's Next After Fatal Legionella Outbreak in Albany?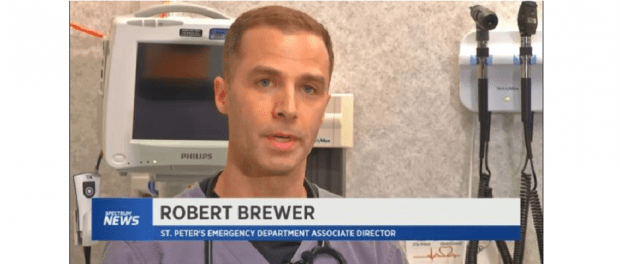 Spectrum News interviewed Robert Brewer, MD, assistant chief of emergency medicine at St. Peter's Hospital, for a story on a recent Legionella outbreak in Albany County. Dr. Brewer discussed the bacteria, where it's found, and the health risks associated with it.
From the story:
"It can be in any water source. It can be in the soil in the ground," said Robert Brewer, the associate director of the emergency department at St. Peter's hospital.

He says legionnaires' disease is a pneumonia caused by legionella. For most people, it can be treated with antibiotics.

"Certainly elderly, or people with other medical problems are going to be more likely to be ill," Brewer said.
Click here to watch Spectrum's story.