Hospital Doctors Say Call Primary Physician First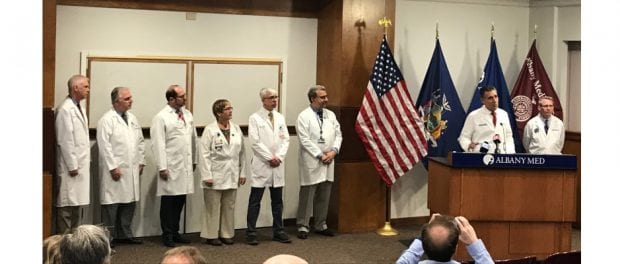 On March 13, 2020, Capital Region hospitals, including St. Peter's Health Partners, held a news conference in response to the COVID-19 pandemic. Spectrum News aired a story on the news conference during which strict visitation guidelines were announced. Steven Hanks, M.D., chief clinical officer at St. Peter's Health Partners, discussed the COVID-19 testing site at Samaritan Hospital – Albany Memorial Campus.
Click here to read Spectrum's story.