Spotlight News: Music Fans Will Witness Gregory Nash's Return From a Devastating Stroke on Saturday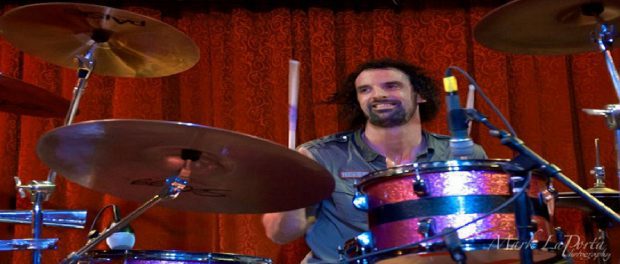 Spotlight News published an article on local musician, Gregory Nash. At 44, Nash thought he was too young to have a stroke, but he was wrong. Despite being told he would never be able to speak again, Nash persisted. Thanks to his relentless hard work and the dedication of physicians and therapists at Sunnyview Rehabilitation Hospital, his speech is slowly returning. More importantly to Nash, he has regained his ability to play the drums. And now, Nash wants to pay it forward and help those who have helped restore his passion.
Nash will perform in a benefit concert at 8 p.m. on Saturday, March 31, at The Hollow in Albany. The night is billed as "One Stroke Roll – Benefit for Sunnyview Stroke Victims, Celebrating Gregory Nash's One Year Strokeversary!"  Proceeds will go to help stroke victims receiving treatment at Sunnyview.
From the story:
Nash's path to recovery started at Sunnyview Rehabilitation Hospital in Schenectady. While there, he worked with Jonathan Brendese, a speech and language pathologist. With additional help from long-time friend Pat Battuello, Nash's speech slowly returned. "It's a very frustrating process, but I could not be here at all, so I am lucky for that," stated Nash.
Click here to read the full story.