The Evangelist: The Baby Cafe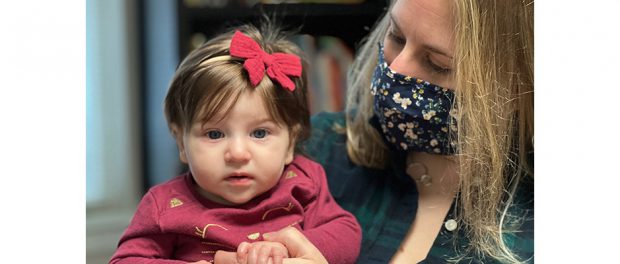 The Evangelist, the official publication of the Diocese of Albany, published an article on the recent opening of the Capital Region's newest Baby Cafe.
The Baby Cafe, located in The Collaboratory in Albany's South End neighborhood, is one of five such local cafes supported by St. Peter's Health Partners. The cafes offer pregnant or nursing moms and parents a space to breastfeed, ask questions, get help with feeding, or seek support from fellow mothers or lactation specialists.
From the article:
"This is the support you get in the hospital when you give birth, but you don't get that when you leave unless you pay," said Erin Sinisgalli, director of Community Health Programs for St. Peter's Health Partners. "We felt this unmet need, because (here) you don't have to pay."

The Baby Cafe is one of five cafes supported by SPHP in the Capital Region. The other sites are located at the Mechanicville Public Library in Saratoga County; the Mont Pleasant Branch Library and Phyllis Bornt Branch Library and Literacy Center in Schenectady; and at Samaritan Hospital – St. Mary's Campus in Troy. There is also a sixth, virtual-only Baby Cafe based out of St. Peter's Hospital.

Since each cafe is drop-in based it's hard to tell how busy the day will be. Returning mothers or parents will often come to the cafes for the socialization, while new mothers might have questions on feedings, like how to properly latch and if their baby is eating enough.

"It's very informal … but it's more than just a social group and it's more than just a peer-based feeding support group because they're getting professional lactation support," said Stephanie Avienu, International Board Certified Lactation Consultant (IBCLC) for the Baby Cafe.

According to the Centers for Disease Control and Prevention (CDC), breastfeeding can help protect babies against some short- and long-term illnesses and diseases. Breastfed babies also have a lower risk of asthma, obesity, type 1 diabetes and sudden infant death syndrome (SIDS).

"We do know that breastfeeding reduces the onset of postpartum depression in mothers," Avienu added, "so there are emotional health benefits for the baby and the mother."
Click here to read the full article.