LiveSmart: Breastfeeding is Best Feeding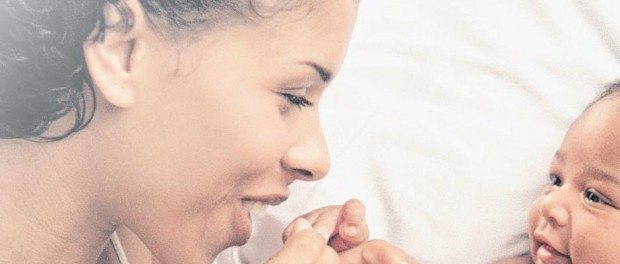 [This piece was written by Carla Barberis-Ryan, Director, Women's & Children's Services at
St. Peter's Hospital.]
Mother Nature provides the perfect food for human infants. It is all-natural, organic and species-specific. It is milk from Mom – and its many health benefits make it the ideal food for infants and children.
Breast milk provides all the nutrients those young bodies need for healthy development. It contains antibodies that help protect infants from many childhood illnesses. Breast milk is readily available, always the right temperature and free of cost.
Breast-fed infants are hospitalized less often and experience fewer ear infections, diarrhea, and rashes. They are at lower risk for asthma, allergies, colic and sudden infant death syndrome (SIDS).
Long-term studies of breastfeeding show it contributes to a lifetime of good health. Current research shows adults who were breastfed have lower blood pressure, lower cholesterol, and lower rates of obesity, and type-2 diabetes. Mothers who breastfeed decrease their risks for breast cancer and ovarian cancer.
For the mom, breastfeeding is easier and economical because it eliminates the need to buy and prepare formula or sterilize bottles. The process also provides mothers with a special calm, quiet time to relax and bond with their baby – and even provide some needed rest.
The American Academy of Pediatrics and The World Health Organization recommend that mothers breastfeed exclusively for the first six months of life, without supplements. At six months, other foods should complement breastfeeding. Breastfeeding should continue for 12 months, or longer if the mother or child desires.
Women who cannot breastfeed or choose not to breastfeed should use infant formula, NOT cow's milk. Information on safe formula preparation should be obtained to ensure your infant's safety. For expectant moms who may have medical conditions that would preclude them from breastfeeding, they should discuss those concerns with their obstetrician so they can make an educated and informed decision.
St. Peter's Hospital has one of the area's most comprehensive lactation and childbirth programs in the area. Our lactation services include a breastfeeding preparation class, breastfeeding support group for all area mothers who wish to attend, as well as continuing support and care of new breastfeeding mothers after they and their newborn have been discharged from St. Peter's.
For information regarding lactation support group, childbirth, infant care, grandparenting classes, or breastfeeding classes please call (518) 525-1388.