The Record: Two Troy Hospitals to Merge in 2019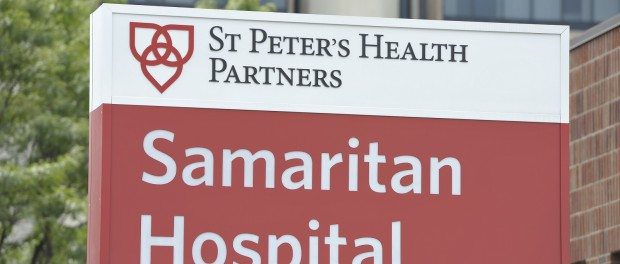 The Record in Troy published an article on the January 1 merger of Samaritan Hospital and St. Mary's Hospital in Troy. As a result of the merger, St. Mary's will become a remote location of Samaritan Hospital. The merger will have no impact on the services or care provided at either facility.
From the article:
Officials said the St. Mary's Hospital building located at 1300 Massachusetts Ave. in Troy will be renamed Samaritan Hospital, and signage at that address will include a location line that reads "St. Mary's Campus."

"As we have said since the formation of St. Peter's Health Partners in 2011, our goal has been to grow Samaritan Hospital into the prime location for inpatient care in Troy, and to transition St. Mary's into an outpatient campus," Michael Finegan, president of acute care at SPHP, said in the release.

"The long-planned and previously announced merger of Samaritan and St. Mary's represents the fulfillment of this goal. As a result, we are now in a better position than ever before to provide the highest quality, most compassionate, and most accessible care, to all who need it, in Troy and across the Capital Region," Finegan added of the goals of the merger.
Click here to read the full Record story.