Times Union: $105M Troy Hospitals Upgrade Complete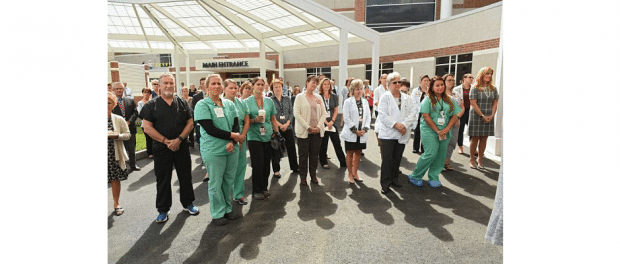 The Times Union published a story on the completion of the $105 million Troy Master Facilities Plan project, and the opening of the new Samaritan Hospital lobby.
An event celebrating the event was held September 20, and paid tribute to the physicians and staff whose input helped design the hospital's large, modernized rooms, and to the donors who helped make the project possible. One of those donors was the late Heinrich Medicus, a Rensselaer Polytechnic Institute physics professor who donated $10 million to the fundraising campaign.
From the article:
"Heinrich knew he wouldn't be here for the opening, but he knew the building would be here," said Norman Dascher, retired Samaritan hospital president. "I'm sure all of you will keep his name forever special."
Click HERE to read the full article.