Times Union: Walking a Mile in Her Shoes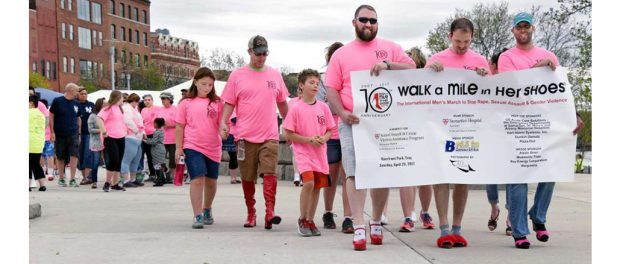 The Times Union was in Troy this weekend to cover the 10th annual Walk a Mile in Her Shoes event, a community walk against rape, sexual assault, and gender violence.
Organized by the Sexual Assault and Crime Victims Assistance Program at Samaritan Hospital, the local walk is held annually in observance of April as National Sexual Assault Awareness Month.
Click here to see a Times Union photo gallery from this year's event.