Times Union – Albany County Reports: 1,000 New COVID-19 Cases; Testing Site Opens at Crossgates on Tuesday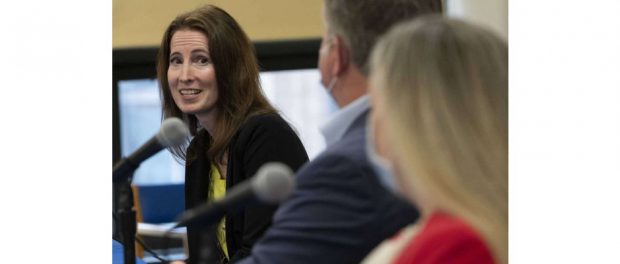 Thea Dalfino, MD, chief medical director of acute care for SPHP, appeared in the Albany Times Union's article on a New Year's Eve news conference, held by Albany County Executive Dan McCoy.
Dr. Dalfino discussed why it's best for those with mild or no symptoms of COVID-19 to avoid the emergency department for testing.
From the article:
People are standing in long lines waiting to get tested, but Dr. Thea Dalfino, chief medical director of acute care for St. Peter's Health Partners, asked many people with mild symptoms to consider quarantining without getting a test.

"We want to have the testing supplies for those who are sickest and those we may potentially be able to treat," she said, explaining that people at high risk of severe illness should still get tested.

"We want those patients to be tested for COVID, so we're encouraging those (not at high risk) with mild symptoms, you may not even need to go get tested," she said.

Almost no one should go to an emergency department to get tested, she added.

"We're being overrun in our emergency departments — people with no symptoms or mild symptoms, seeking tests," she said. "Our emergency departments are really for the sickest patients: those with chest pain, shortness of breath, prolonged fevers, severe dehydration."
Click here to read the full article.