Times Union: Cardiologists Open New Gloversville Office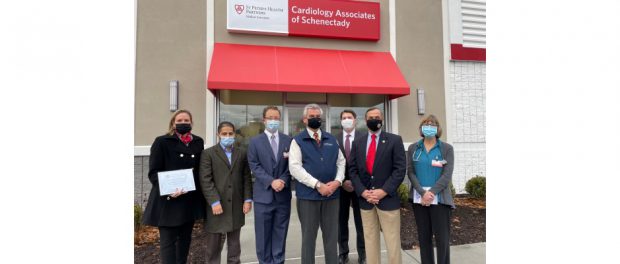 The Albany Times Union published an article on the opening of Cardiology Associates of Schenectady's new office in Gloversville, located at 23 Arterial Plaza, Route 30A.
From the article:
The practice will have direct access to state-of-the-art diagnostic testing, including echocardiogram, EKG and stress testing. Board-certified cardiologists will then work with referring physicians to develop a plan for treatment that is suited to meet the patient's individual needs.

Since its founding in 1990, CAS has served residents of Fulton, Montgomery, Schenectady, and southern Saratoga counties. Composed of 25 cardiologists and 10 physician assistants, CAS currently offers a full range of cardiac testing, diagnostic and treatment services in six locations including Schenectady, Glenville, Amsterdam, Clifton Park and Guilderland.