Cardiology Associates of Schenectady Opens Newest Clinic in Gloversville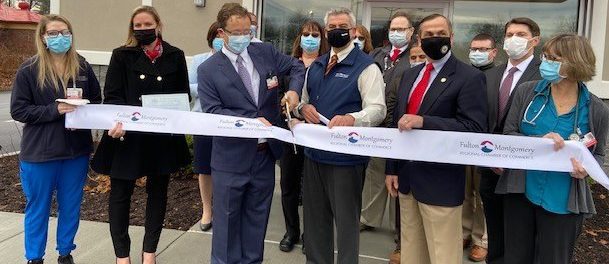 Cardiology Associates of Schenectady (CAS), a member of St. Peter's Health Partners Medical Associates (SPHPMA), held a ribbon-cutting ceremony on December 16, to formally open its newest location at 23 Arterial Plaza, Route 30A, in Gloversville.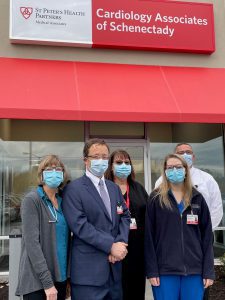 With the opening of the location, CAS has expanded its ability to provide greater access to cardiac care in Gloversville and the surrounding communities of Fulton and Montgomery counties. The new location is open to existing patients of the practice, as well as accepting new patients.
In addition, the site is expected to launch a walk-in, same-day heart clinic in early 2022, which will fill a critical health care need in the region. Once open, the clinic will allow the community to access vital, same-day cardiac care without having to travel outside of the immediate area.
"Supporting the health of the community is our mission and our greatest priority," said Dr. Christopher Dibble, MD, MS, FACC, a cardiologist with CAS, a member of SPHPMA. "Stability has characterized our tenure in Fulton County; we've been here for 30 years with no physician turnover. The doctors in this office have over 100 years of service to this practice and this community. With our wide range of specialists and practices throughout the Capital Region, and the backing of St. Peter's, we will continue to provide expert, compassionate care and counsel to existing and new patients, ensuring they can work, play, and live their lives to the fullest."
Patients of the practice will have direct access to state-of-the-art diagnostic testing, including echocardiogram, EKG, and stress testing. Board-certified cardiologists will then work with referring physicians to develop a plan for treatment that is suited to meet the patient's individual needs.
Dr. Dibble stressed the importance of the continuity of care that CAS provides to its patients and the community. "The doctors see you here, take care of you here, and do your testing here," he said. "If you need sophisticated tertiary care – cardiac surgery, minimally invasive procedures – the same doctors take care of you at Ellis, making it one seamless, continuous practice."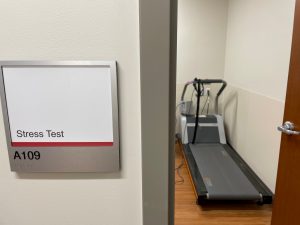 Attendees at the grand opening included NYS Assemblyman Robert Smullen; Mark Kilmer, president and CEO, Fulton Montgomery Regional Chamber of Commerce; Drs. Christopher Dibble, Stephen Piacentine, and Saddam Abisse of CAS; Kellie Valenti, president of SPHPMA; Alexandra Kane, director of practice operations; Craig Knack, cardiovascular service line director; Karin Fowler, PA; Nicholas Hilton Villeneuve, practice manager; Breana Warner, medical assistant; administrative liaisons Debbie Stratton and Morgan St. Pierre; Nancy Thornton, cardiac ultrasonograper; and Janet Davis and Nicole Walrath from the Fulton Montgomery Regional Chamber of Commerce.
The Gloversville office is open Monday through Friday, from 7:30 a.m. to 5 p.m. (it closes at 4:15 p.m. on Tuesdays). The practice can be reached at 518-773-2303.
Since its founding in 1990, CAS has been on the cutting edge of cardiovascular care for residents of Fulton, Montgomery, Schenectady, and southern Saratoga counties. Composed of 25 cardiologists and 10 physician assistants, CAS currently offers a full range of cardiac testing, diagnostic, and treatment services in six locations in Gloversville (the new Gloversville location replaces the one previously on East State Street), Schenectady, Glenville, Amsterdam, Clifton Park, and Guilderland.
In addition to having access to SPHP's St. Peter's Hospital in Albany and Samaritan Hospital in Troy, patients of CAS still have the option to continue to receive care at Ellis Hospital in Schenectady and St. Mary's Hospital in Amsterdam. This type of care is in full alignment with CAS' long-standing involvement and leadership in community-based population health management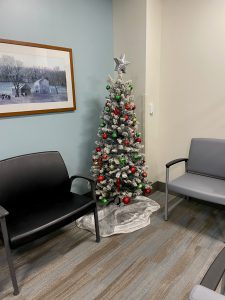 efforts, in association with the work of the Innovative Health Alliance of New York, LLC (IHANY) and the Alliance for Better Health. Both organizations work with networks of providers to redesign care delivery aimed at better health at a lower cost.
For more information, visit https://www.sphp.com/medical-associates/.