WNYT: Health Beat – Heart Valve Replacement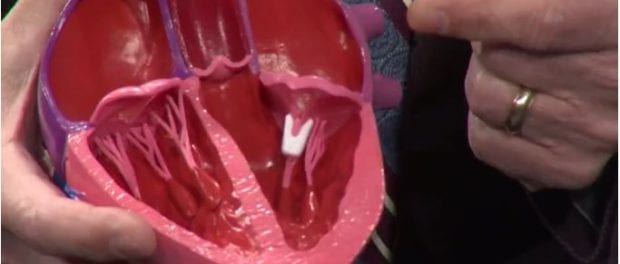 Interventional cardiologist Michael Martinelli, M.D., of Albany Associates in Cardiology, a practice of St. Peter's Health Partners Medical Associates, appeared on WNYT's Health Beat with Benita Zahn.
Dr. Martinelli discussed transcatheter mitral valve repair with MitraClip therapy. The minimally invasive procedure is used to treat mitral regurgitation in patients who are not good candidates for surgery.
Unlike surgery, MitraClip therapy does not require opening the chest and temporarily stopping the heart. Instead, the MitraClip device is attached to the mitral valve via a catheter inserted through the leg. The device allows the valve to close more completely and restore normal blood flow through the heart.
Click here to watch WNYT's Health Beat segment.